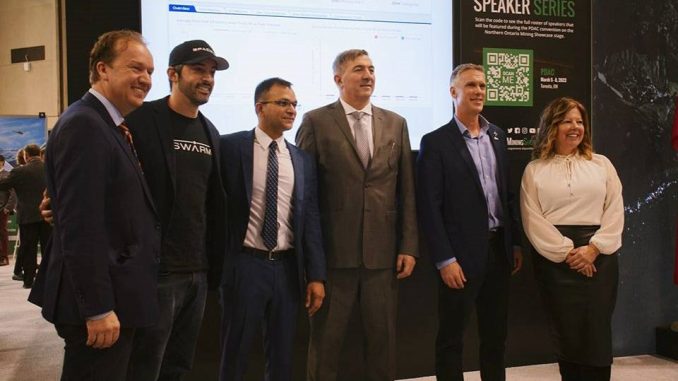 SpaceX's subsidiary Swarm has partnered with tech firm Symboticware. The $3.9 million deal will enable mining vehicles to get connectivity in any part of the world.
Symboticware announced the deal at the Northern Ontario Mining Showcase pavilion of the Prospectors and Developers Association of Canada (PDAC) convention.
The devices from Symboticware allow mining vehicles to connect via satellites to its proprietary software and platform powered by AI. It will enable miners to monitor their vehicle's performance. The device is plug-and-play.
The data from Symboticware's device can assess equipment reliability, optimize fuel consumption and reduce carbon emissions, as reported by Northern Ontario Business.
The technology will help produce more critical minerals and accelerate the move to a green economy. Even though the tech targets ICEs that produce emissions, the company thinks it will take another decade to complete the transition to battery-electric vehicles. In the interim, Symboticware wants to give mining companies an opportunity to increase their vehicles' productivity and efficiency.
Using satellite connectivity allows the vehicles to be connected anywhere they are deployed.
Symboticware has secured $2.2 million in funding from provincial and federal governments separately. These include $1,260,250 from the Northern Ontario Heritage Fund.
Swarm built a low earth orbit satellite constellation for communications with the Internet of Things (IoT) before being acquired by SpaceX in 2021. SpaceX eventually started offering a service called Swarm that connects IoT devices for $5 per month.