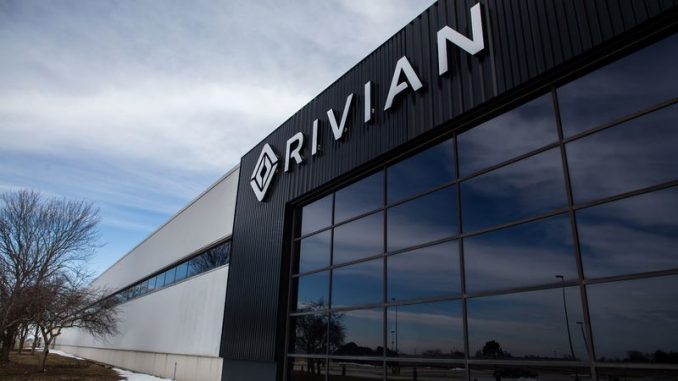 Rivian announced on Monday it was backing away from plans with Mercedes-Benz to jointly build electric delivery vans in Europe. While Rivian says it will "no longer pursue" the agreement with Mercedes-Benz, the door was left open for the two companies to work together in the future.
It was only three months ago in September when the two automakers announced the signing of a Memorandum of Understanding (MOU) to establish a new joint venture to invest in and operate a European factory, with the goal to produce two electric delivery vans for the European market.
Apparently the economic landscape has changed enough in those three months for Rivian to take a second look at the partnership, saying on Monday it was pausing discussions with Mercedes-Benz.
"We've decided to pause discussions with Mercedes-Benz Vans regarding the Memorandum of Understanding we signed earlier this year for joint production of electric vans in Europe," said Rivian CEO RJ Scaringe.
As for a reason why they were pulling out just three months after announcing the deal, Scaringe added that they wanted to focus on building their existing consumer and commercial businesses before expanding further.
"At this point in time, we believe focusing on our consumer business, as well as our existing commercial business, represent the most attractive near-term opportunities to maximize value for Rivian," Scaringe said.
For Mercedes-Benz, they said the change does not impact their electrification plans, leaving the door open to work with Rivian in the future.
"Exploring strategic opportunities with the team at Rivian in the future remains an option," Mathias Geisen, the head of Mercedes-Benz Vans, said.
After a rough start, Rivian has been able to turn it around in recent quarters in terms of production and delivery, but it still burning through cash as they continue to ramp production. In their most recent Q3 financial statements the automaker reported $536 million in revenue from the sales of its EDV, R1T, and R1S electric vehicles.
That figure was slightly lower than the Wall Street consensus estimate of $551.6 million, and resulted in a $1.7 billion net loss for the quarter.