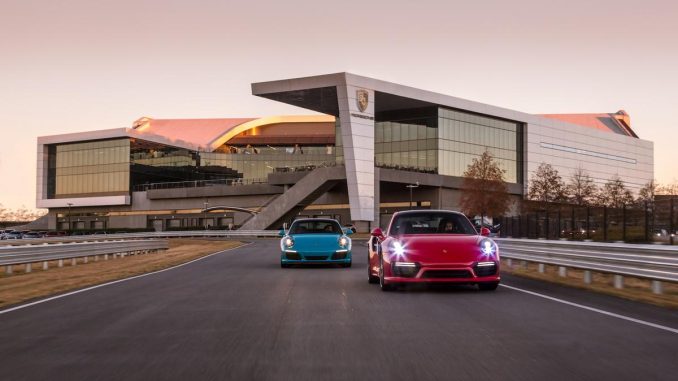 Porsche is taking an interesting approach to continuing to reduce its carbon footprint in the United States. The automaker announced a partnership with Cherry Street Energy to create a microgrid of solar panels to power their US headquarters.
Cherry Street Energy is Georgia's largest non-utility solar energy provider and is a US leader in solar energy.
The $50 million investment at the Porsche Experience Center campus in Atlanta will start construction this September and finish up at the end of 2023.
When up and running, the microgrid will diminish Porsche's carbon footprint by 3.2 million pounds per year.
As per the operating agreement with Cherry Street Energy, the microgrid will operate for 25 years. Porsche will use the grid to power the Porsche Taycan EVs on the campus and aid in various operation procedures.
Cherry Street owns and operates the grid, with Porsche paying for the power.
Porsche's Atlanta-based Experience Center is undergoing a fair amount of work over the next few years.
In addition to the microgrid project, Porsche is expected to build:
A full parking deck
Service Center
Classic Factory Restoration Facility
A second race track
The goal for Porsche is to work towards a full net-zero operation by 2030 across its operations.