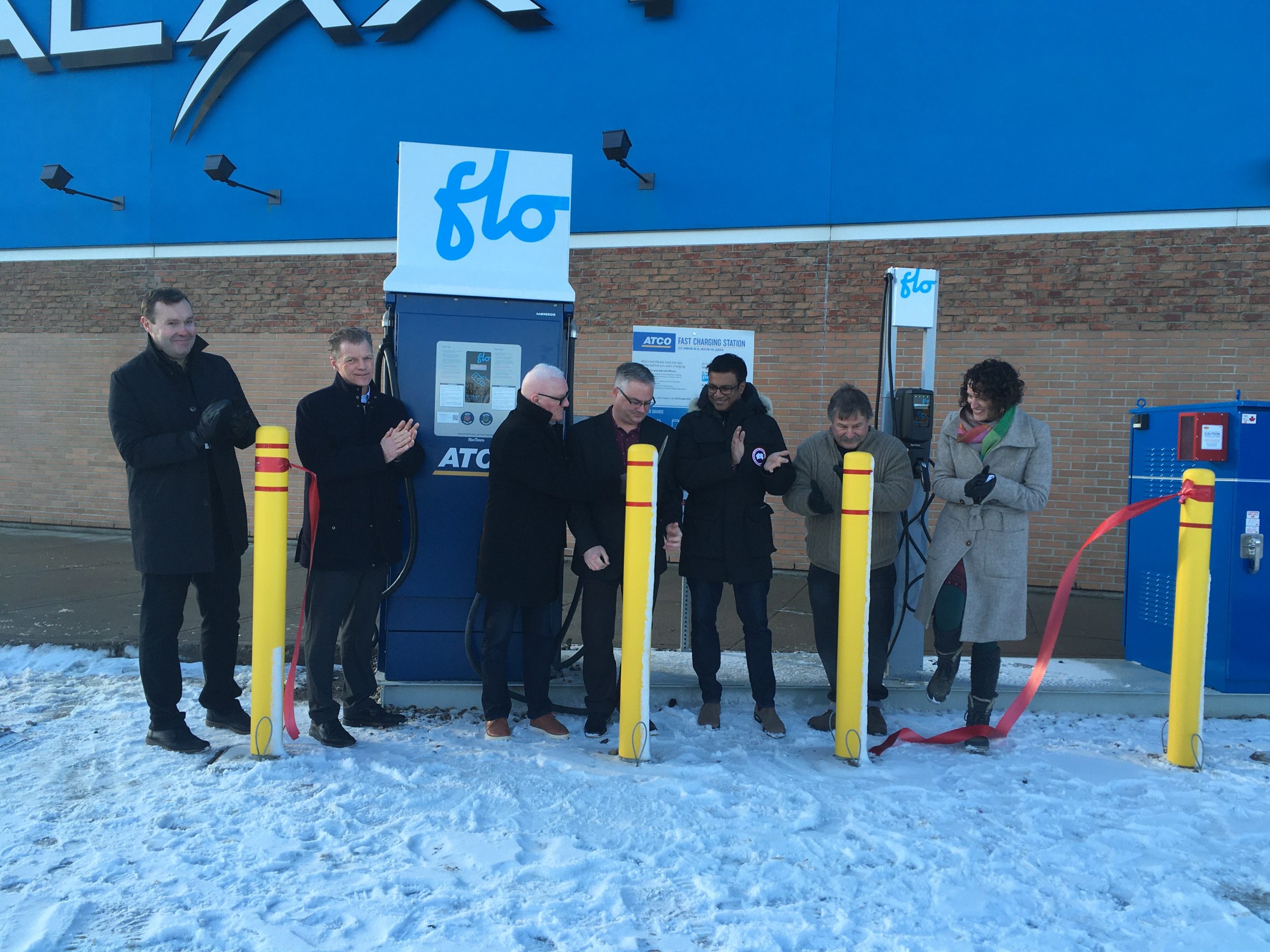 Earlier this week a new electric vehicle (EV) charger was officially opened in Calgary, the first of 4 planned for the city. Now the eastern most charger in the Peak to Prairies network has opened in Medicine Hat, Alberta.
Medicine Hat has been electrified! This morning, we opened the 13th fast charging station of the Peaks to Prairies network alongside representatives from @bc_cea, @medicinehatcity and @MHCollege. Go check it out at 3292 Dunmore Rd! #ABLovesEV pic.twitter.com/fSxNuXJWmj

— ATCO Electricity (@ATCOElectric) January 8, 2020
A ribbon cutting ceremony was held at the site this week, which is located at 3292 Dunmore Rd SE. The location is less than 2km away from the new Tesla Supercharger that opened in December in Medicine Hat, that helped complete the Trans-Canada Supercharger network.
This EV charger will be maintained and operated by Atco, and will be based on the Flo network of chargers. It will feature both Level 2 and a DC Fast Charger, providing EV drivers in the region, and those visiting from nearby Saskatchewan and British Columbia, more opportunities to charge their vehicles.
Charging your vehicle at one of the Peak to Prairies chargers will set you back $20 per hour for DC fast charging. If you use the Level 2 charger, the cost drops to $2 per hour.