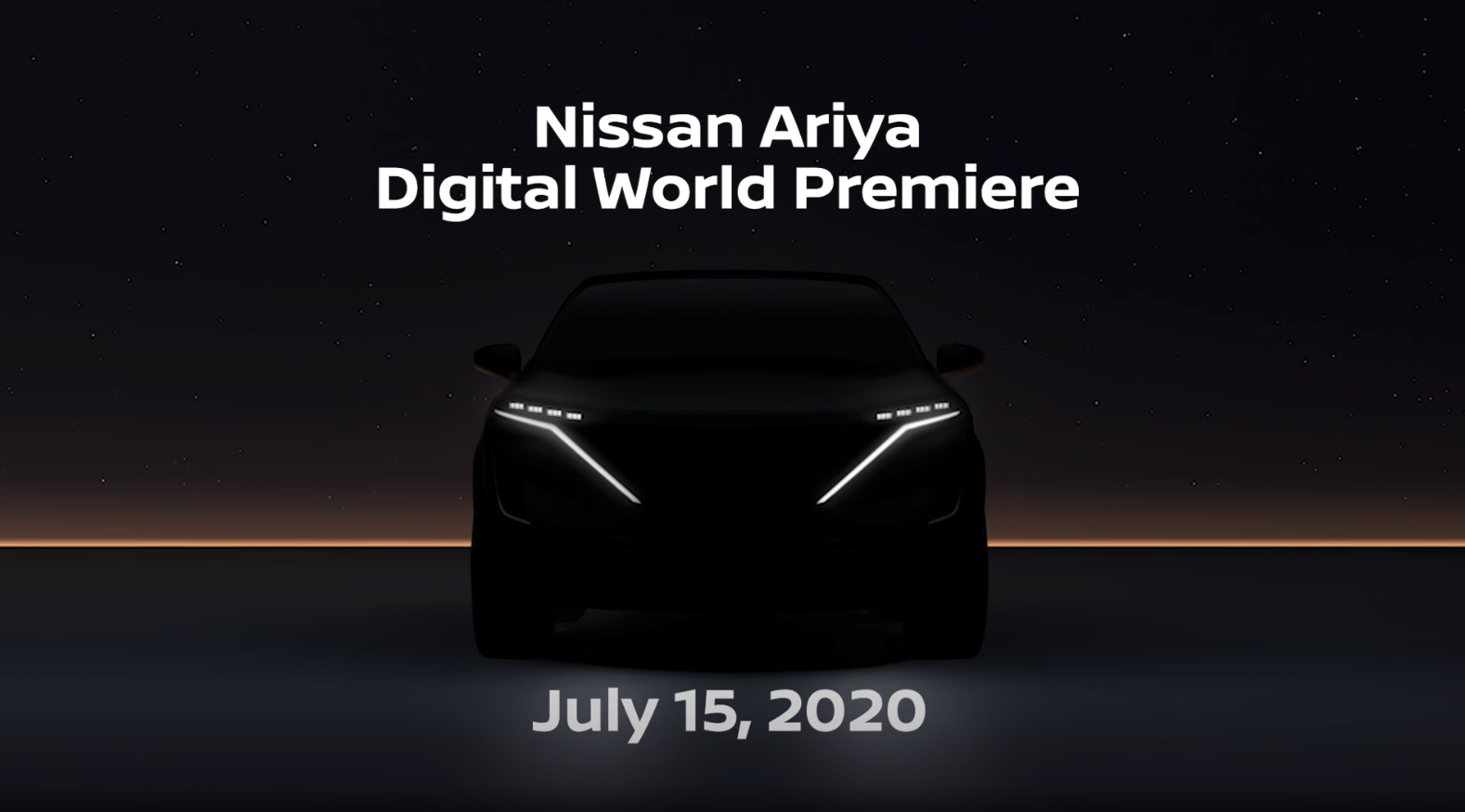 Nissan is set to unveil their Model Y competitor, the Ariya, during a livestream event on July 15.
The Japanese automaker has now released a teaser video showing off the electric SUV plowing through the snow and taking on some corners ahead of its debut.
While the video doesn't show much, we do get some glimpses that reveal some details about the Nissan's latest electric vehicle (EV).
As the Ariya drives through the corners in the overhead shot, we see that it will come with a two tone exterior paint. The roof and bumpers are black, while the rest of the vehicle appears to be a rose gold colour.
The final shot in the video (seen above) also shows off the LED daytime running lights and headlights, showing a strong resemblance to the concept vehicle first revealed at the 2019 Tokyo Motor Show. The wheels also appear to be the same as the ones on the concept vehicle.
We'll have to wait until Wednesday to learn all the details about the Ariya, but it is rumoured to be announced with an estimated range of 483km (300 miles) with both RWD and AWD configurations. It will boast an estimated 0-60 time of around 5 seconds, and a starting price around $40,000 USD ($56,400 CAD).