Newfoundland and Labrador is a bit behind the curve when it comes to electric vehicle (EV) adoption in Canada, with less than 200 EVs on the roads today.
But the provincial government is hoping to change that by announcing new funds to install a network of 14 new EV charging stations, each equipped with one Level 2 charger, and a second DC Fast Charger.
In October last year the province put out a tender seeking bids for locations of the chargers. Through that processs, the network will be built at strategic points along the Trans Canada Highway and in Gros Morne National Park, linking the east and west coasts of the island.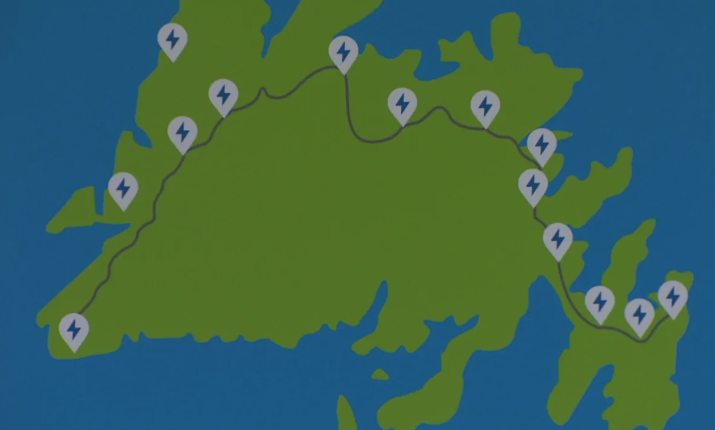 The provincial government is contributing $1 million towards the project, while the federal government is contributing an additional $770,000. The third partner in the project, Newfoundland and Labrador Hydro is kicking in another $500,000.
"Today, we complete an important milestone in green transportation, a network of fast chargers for electric vehicles right here on the island. This connects us with EV networks in the other nine provinces and it makes electric vehicle transportation a truly viable option from coast to coast," federal Minister of Natural Resources Seamus O'Regan said during the announcement on Friday.
Construction of the first new EV charging station will begin in September, with the remainder targeted to be complete in 2021.