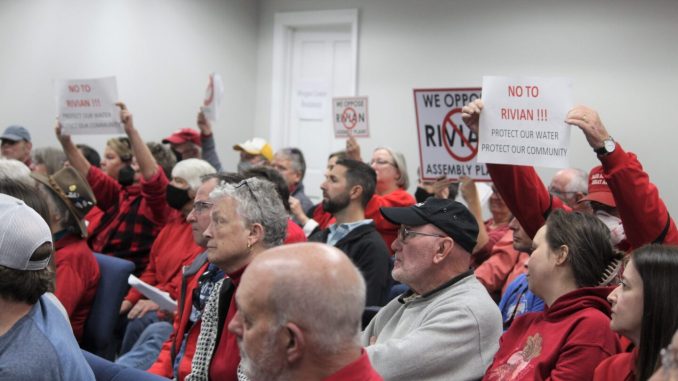 Rivian's plan to expand production to Georgia has met fierce opposition. The residents near the selected site have sued to prevent excavation work from commencing.
Rivian confirms it has completed repairs on most recalled vehicles
Even though Rivian had an impressive 3rd quarter, its troubles are far from over. The company intends to build a $5 billion factory in Atlanta, but its future neighbors are not pleased with it.
Five of them are suing the Joint Development Authority (JDA) of the towns of Jasper, Morgan, Newton, and Walton and the company handling the excavation work.
According to the lawsuit, the 2,000-acre factory site was not rezoned for industrial use from agricultural purposes.
The JDA allegedly also failed to obtain proper county land disturbance permits.
The five plaintiffs claim the grading work was causing much dust and filling nearby water bodies with dirt. A plaintiff's swimming pool has become clogged since work started on Rivian's site.
Another plaintiff claims the noise could harm their cattle and affect property valuation.
John Christy, the lawyer representing the plaintiffs, said, "The plaintiffs are property owners who are directly impacted by the clearing, grading, excavating, transporting, and filling of land being done at the Rivian property without lawful permits." (via Finger Lakes Times)
Meanwhile, Rivian's future Georgia plant suffered a setback last month. Its plans to take advantage of a $1.5 billion tax break were dashed when a judge shot down the property tax part of the incentive. Rivian can appeal the decision.