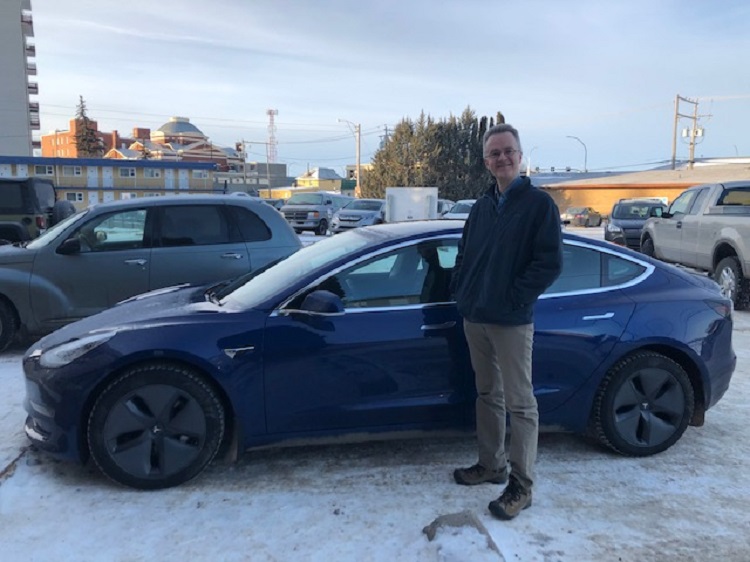 It was only December when the new V3 Superchargers in Moose Jaw, Saskatchewan were turned on, but local Tesla owners are already loving them.
The Superchargers were installed at the Civic Centre Plaza just off Main Street, and solved the problem of a lack of charging options in Moose Jaw. Jim Tenford, who purchased a Long Range Tesla Model 3 last year says the new Superchargers, that can charge at up to 1,500km/h, only further justify buying an electric vehicle in Saskatchewan, where temperatures can stay well below zero for weeks on end.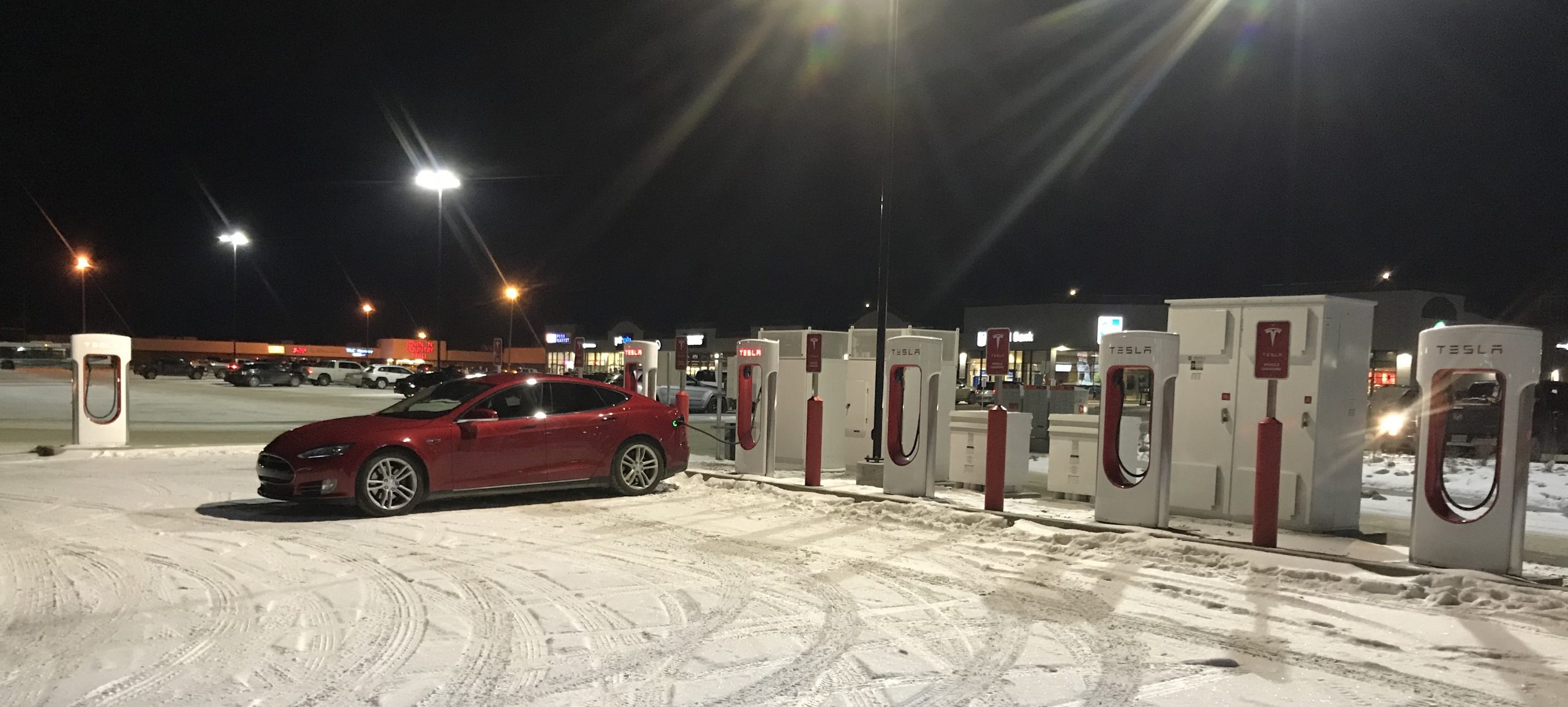 Tenford says that despite the range hit that comes with the cold weather, he plugs his Tesla in every night giving him a full charge of 300km+ every day, more than enough to get him where he needs to go.
"My car has a 500km range, but realistically I only have a 300km range. So it's not going to take us any longer to go anywhere because I have to stop for 20 minutes just for my own health."
Tenford also says his all-wheel-drive (AWD) Tesla handles so well in the snow, even on those occasions where he has tried to get it to spin out, the incredible traction control won't allow it to.
Before purchasing his EV, Tenford thought he would be making compromises switching from a gas vehicle to electric, but it has been anything but. He says the instant heat available from the heater, the amazing traction in snow and ice, and almost non-existent maintenance costs make an EV an obvious choice as a new car, even in wintery Moose Jaw.
h/t [Discover Moose Jaw]