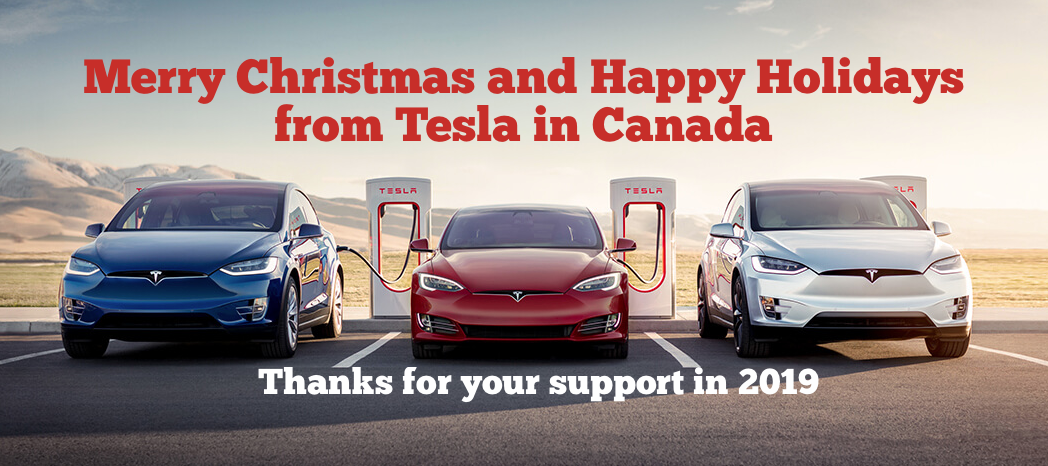 The team here at Drive Tesla Canada just wanted to take a moment to thank all our readers and supporters during 2019. We hope you and yours are enjoying a relaxing holiday season together. Let's all take a moment to sit back, relax, and be thankful for all the good things we have in our lives.
Save with big discounts at your favourite Tesla accessories stores, like 10% off at Tesmanian, TesBros and Nikola Pro, plus many more. Coupon codes at DriveTeslaCanada.ca/deals.
Here's to a great end to 2019, and an even better year ahead for Tesla and all of us in 2020.
Cheers!