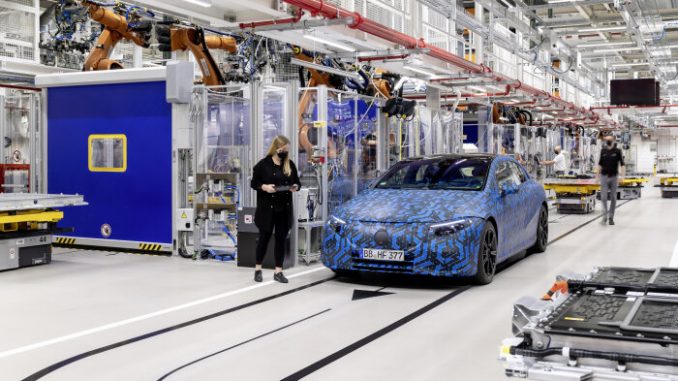 Mercedes Benz has announced plans to spend up to €40 billion ($47 billion) as part of their shift to go all-electric "by the end of the decade."
The German automaker outlined their electrification strategy in a press release Thursday, saying that it is phasing out the development of internal combustion engine (ICE) platforms. By 2025 the company plans to only introduce new EV platforms.
Instead, all new vehicle architectures will be electric only from 2025 onwards. Three of those new platforms will launch in 2025.
To support their shift to electric, Mercedes Benz said they will also invest in developing and building battery supply. Alongside unnamed partners they intend to build up to eight battery plants to have an installed battery cell capacity of more then 200 Gigawatt hours.
As a result, Ola Källenius, CEO of Daimler AG and Mercedes-Benz AG says the automaker will only sell EVs by 2030, where markets allow.
"The EV shift is picking up speed – especially in the luxury segment, where Mercedes-Benz belongs. The tipping point is getting closer and we will be ready as markets switch to electric-only by the end of this decade. This step marks a profound reallocation of capital. By managing this faster transformation while safeguarding our profitability targets, we will ensure the enduring success of Mercedes-Benz. Thanks to our highly qualified and motivated workforce, I am convinced that we will be successful in this exciting new era."
Other commitments and announcements made include:
Efficiency of electric drivetrains to be enhanced through vertical integration and the acquisition of YASA, a specialist in ultra-high performance axial flux motors.
Plug & Charge to introduce seamless charging without extra steps needed for authentication and payment. Mercedes me Charge to have more than 530,000 AC and DC charging points worldwide.
Acceleration of electrification ramp-up marks a radical shift in capital allocation.