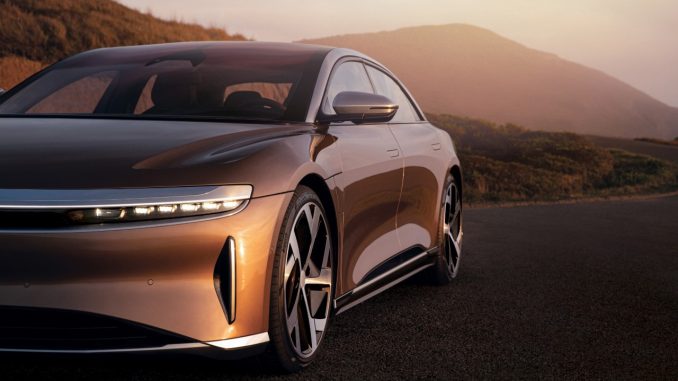 Lucid Motors has been making headlines this week after announcing plans to go public through a merger with Churchill Capital Corp IV, valuing the automaker at $24 billion.
At the same time it announced the deal, Lucid also published an Investor Presentation to provide an overview of the company. Within it were a number of surprising revelations.
Lucid Air Production Delayed
Originally scheduled for a spring release, Lucid announced it is delaying production of the Lucid Air until the second half of 2021. The company did not provide a reason for the delay, even though the first phase of its factory in Casa Grande, Arizona completed construction last year.

Lucid Air Reservations
In its presentation the company also announced luke warm reservation numbers for the Lucid Air. A total of more than $650 million worth of reservations have been placed.
That may sound like a lot, but at the high price point ($161,500 USD for the most expensive variant) it translates to just over 7,500 pre-orders since (refundable) reservations opened in September.

Future Lucid Vehicles and Production Estimates
The company also provided new information about plans for future vehicles, as well as its sales estimates for the next five years.
Starting with 20,000 sales in 2022, Lucid says it will be able to sell 135,000 vehicles by 2025, growing to 251,000 the following year.
The numbers are rather aspirational considering the Mercedes Benz S-Class, which Lucid considers to be one of its main competitors, sold less than 100,000 vehicles in 2019. Then there's the Tesla Model S and Model X, which sold 79,000 vehicles in 2020 combined.
By 2025 Lucid also plans to launch a "Future Model" which CEO Peter Rawlison says will be a Model 3 competitor. It hopes to sell 75,000 of them in 2026.