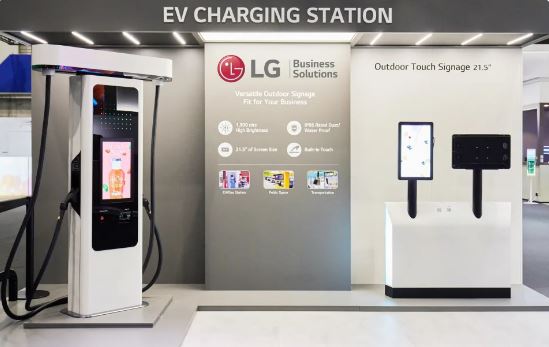 LG is expanding into the electric vehicle (EV) charging business with the acquisition of AppleMango, a South Korean EV battery charger developer.
The purchase will allow LG to skip developing their own technology and enter the market with a fully-featured charging station.
The AppleMango stations are known for their "sturdy, dust and water-proof" outdoor digital display technology. According to TechCrunch, LG purchased a 60 per cent stake in the company, GS Energy 34 per cent and GS Neotek 6 per cent.
LG will work with both companies, with GS Energy operating the EV charging stations while GS Neotek provides the necessary infrastructure.
LG will install an EV charger production line at its LG Digital Park in South Korea by the end of 2022. LG did not confirm if they will also open lines in any of their other facilities overseas.
The line's goal will be to provide customers with custom EV charging solutions. The line will produce home chargers and chargers for larger clients such as hotels and public buildings.
Part of the acquisition is that it will allow LG to marry the new charging capabilities with its in-house EV charging management system.
It is a wise decision and one that will allow LG to instantly become a player in the EV charging infrastructure space both in South Korea and abroad.
LG Energy Solutions investing $568 million to expand 4680 and 2170 cell production in South Korean facilities