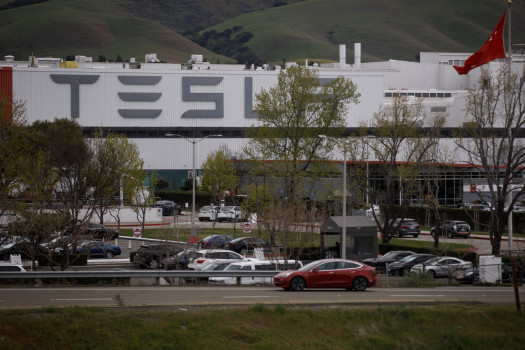 A federal jury awarded a former elevator operator at Tesla's Fremont factory $137 million in damages for being subjected to a racially hostile work environment.
In deciding the case, the jury found that Tesla did not take reasonable steps to prevent the former contractor, Owen Diaz, from being racially harassed during his nine months at the factory in 2015 and 2016.
In response to the verdict, Tesla's vice president of people, Valerie Capers Workman, sent a company-wide email that was later published to the company's website. The email, titled "Regarding Today's Jury Verdict," she outlines the details of the case in which she contends Diaz only complained about the use of the n-word on the factory floor after he was not hired as a full-time employee by Tesla, "and after he hired an attorney."
Workman also says Diaz was satisfied enough with Tesla as an employer that he encouraged his son and daughter to work with him.
"Even though Mr. Diaz now complains about racial harassment at Fremont, at the time he said he was being harassed, he recommended to his son and daughter – while they were all living together in the same home – that they work at Tesla with him."
According to David Oppenheimer, a clinical professor of law at Berkeley Law, the verdict is unprecedented in its magnitude.
"I believe that's the largest verdict in an individual race discrimination in employment case. Class actions are of course in a different category," Oppenheimer told Bloomberg.
The case is Diaz v. Tesla Inc., 17-cv-06748, U.S. District Court, Northern District of California (San Francisco). Tesla is expected to appeal the verdict.