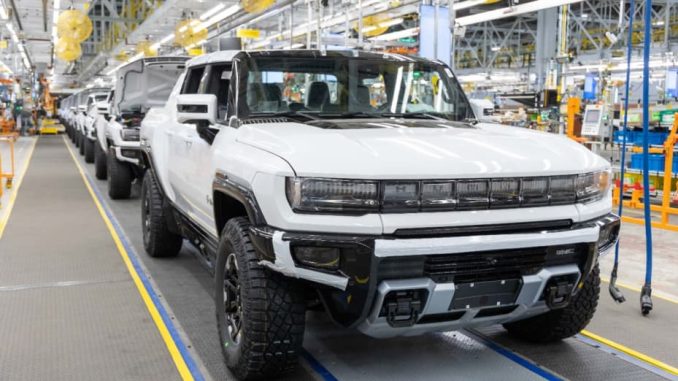 General Motors has officially recalled the 2022 Hummer EV over concerns the battery pack might not be properly sealed allowing water to enter.
Back in August the automaker voluntarily recalled the Hummer EV over a battery connector issue that might also allow water to enter the pack.
According to the recall notice posted to the NHTSA website, the issue impacts 735 Hummer EVs, likely every unit that has been built since production started late last year. Also included in the notice are 89 BrightDrop EV600 commercial vehicles.
GM says that some flanges on the high-voltage battery pack enclosure "may not have been properly primed or electrocoated, inhibiting proper adhesion of the urethane sealant."
The automaker says they have already confirmed three separate reports of this defect, explaining that in the third case the vehicle suddenly lost power after water entered the pack.
Drivers should be warned before that happens though as malfunction indicator lamps should illuminate if water enters the pack.
None of the incidents resulted in an accident or injury.
Unlike most recall notices, this one does not include details on what owners need to do to have the defect corrected, except to say that dealers have been notified and notification to owners will begin on November 28.
You can read the full recall notice below.
RCLRPT-22V771-7193

Source: InsideEVs