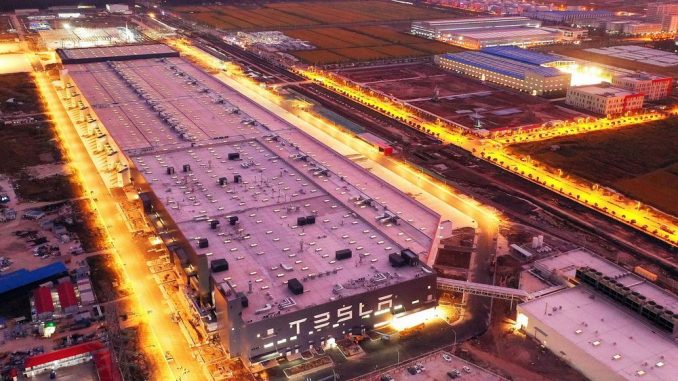 Tesla has restarted production at Giga Shanghai, two days after new COVID-19 regulations forced the automaker to halt production at the factory.
According to sources familiar with the matter that spoke with Reuters, Giga Shanghai restarted its two-shift production at 7:00am local time on Friday morning, with the shifts expected to run around the clock.
The news was confirmed by Tesla enthusiast and drone operator Wu Wa, who visited the factory on Friday morning.
I'm at Tesla Shanghai now and the plant is back in production from the ground.

— 乌瓦 (@bentv_sh) March 18, 2022
The restart of production comes after workers have been quarantined at nearby residential compounds for two days where they were required to be tested for COVID-19.
China has seen a surge in new COVID-19 cases, resulting in strict new measures for governments in an attempt to stop the spread.
Factories are allowed to operate so long as preventive measures are in place and workers live, work, and move within a designated area around the factory.
On Thursday Tesla said they were cooperating with the government to keep production going.
Refresh Tesla Model S and Model X spotted at Giga Shanghai ahead of official launch