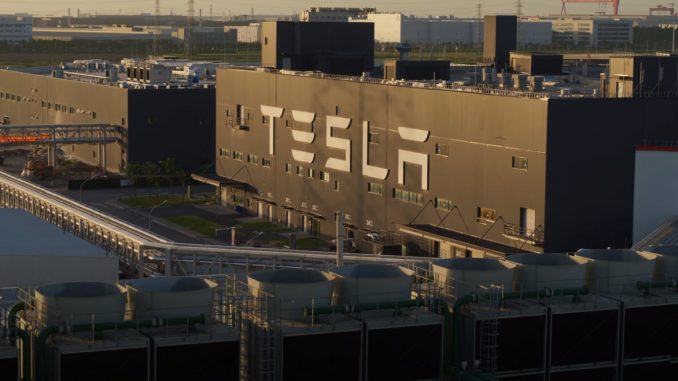 In the company's Q3 2021 report, Tesla indicated Giga Shanghai had an installed annual production capacity exceeding 450,000 vehicles.
Based on the latest production figures out of China, the facility has cruised past that figure, which is now approaching 700,000 cars per year.
According to the China Passenger Car Association (CPCA), crews at Giga Shanghai were able to produce 56,965 cars last month.
Extrapolating that out to an annualized production rate, that works out to 683,000 cars per year.
Tesla #China Nov production: 56,965.
(CPCA via 163) pic.twitter.com/z4z38KQP6w

— Moneyball (@DKurac) December 21, 2021
With just a few days left to go in December, Tesla is on track to easily surpass 450,000 vehicles produced in China in 2021.
As of the end of October, Giga Shanghai had produced over 362,000 Model 3 and Model Y cars this year.
With November's figures, the total now sits at more than 418,000 vehicles.
If Tesla is able to continue the trend and produce 50,000 cars in China this month, that would put their actual 2021 production at nearly 470,000 vehicles.
Not only has Tesla been able to ramp up their production figures in China, Giga Shanghai's localization rate has also exceeded 90%.
A highly localized supply chain allows Tesla to produce cars at much lower costs, translating into increased margins for the automaker and greater profitability on each car sold.
Tesla to spend $188 million to expand Giga Shanghai production capacity