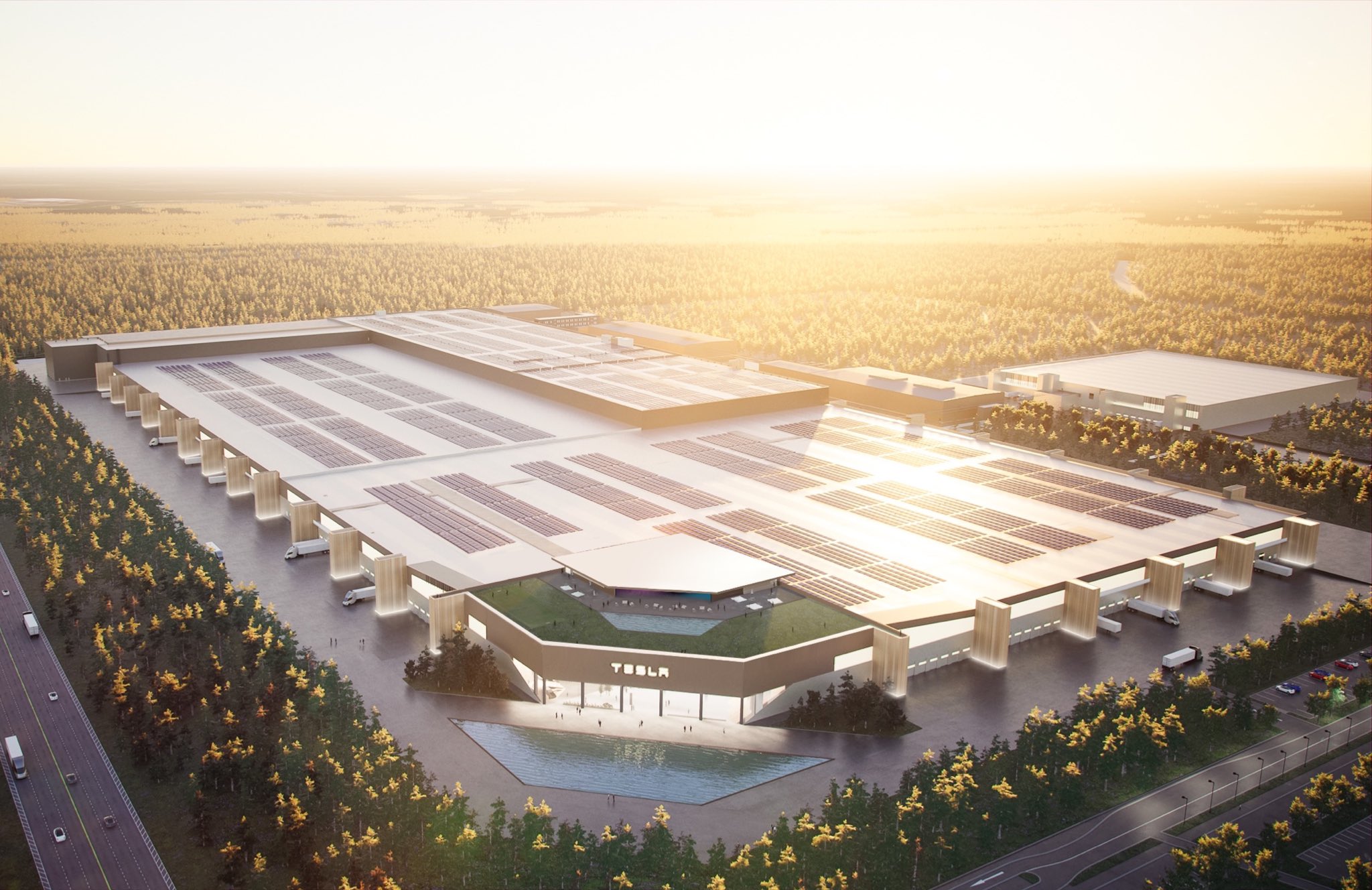 Last week Tesla revised their building plans for Giga Berlin, removing buildings required for battery pack production.
Save with big discounts at your favourite Tesla accessories stores, like 10% off at Tesmanian, TesBros and Nikola Pro, plus many more. Coupon codes at DriveTeslaCanada.ca/deals.
After the change, many were wondering how the automaker was going to source the batteries for the 500,000 vehicles per year planned to come out of the Gigafactory.
Tesla CEO Elon Musk revealed during last week's Q2 2020 earnings call that, unsurprisingly, he has a plan, but wasn't quite prepared to reveal too much information.
"Okay. We can't say too much about this, except that there will be local cell production and that will serve the needs of the Berlin factory," -Elon Musk
There are two possible scenarios here given the wording of his statement.
The first is that Tesla will at one point manufacture their own battery cells, but in a future phase of the Gigafactory.
Get 10% off at Tesloid.ca or Tesloid.com with coupon code DTC10 at checkout. Quality Tesla accessories with FREE shipping across Canada and the US.
This scenario is backed up by comments made by Brandenburg's Minister of Economics, who said recently "Tesla has started planning the production of battery cells in Grünheide. The company has informed us of this." (via Electrive)
The other possible scenario is that Tesla has partnered with a third party cell supplier in the region.
Tesla currently has similar deals with both LG Chem and CATL to provide battery cells for Giga Shanghai.
Given the continuing rumours that Tesla will one day manufacture their own battery cells, and the expected big announcements coming from the automaker at its Battery Day event, we believe the first option is the most likely.
What do you think, will Tesla manufacture their own battery cells at Giga Berlin? Let us know in the comments below.