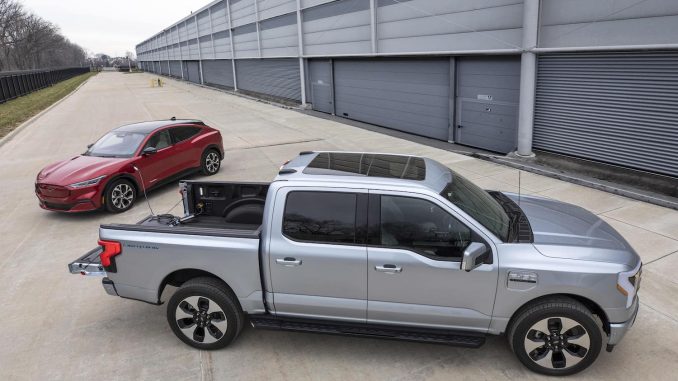 Ford has released its latest data, revealing some interesting trends for Mustang Mach-E and Ford F-150 Lightning drivers.
On the Mustang Mach- E side, Ford Authority noted some trends in usage that make the vehicle a great use case:
The average Mach-E owner covers 32 miles per day, with each trip averaging around 5 miles.
95 per cent of trips start at temperatures above freezing.
On the other side, a customer survey was sent out between September 2021 and October 2022, with more than 3,500 respondents for the F-150.
On the F-150 Lightning side, here are a few of the interesting trends, all of which are higher than the ICE F-150:
74 per cent of owners are using their Lightning for home projects at least once a month
27 per cent of Lightning owners use it for a home project at least once a week.
48 per cent of owners have used the Lightning to go camping
60 per cent of owners are under 50
70 per cent have at least a bachelor's degree
At least to say, this is interesting. The Ford F-150 brand has long been linked to boomers and construction, and a shift to a younger and more educated owner is not something many would have predicted. While, the Mach-E seems to be the perfect EV for the average American driver, as past studies indicated that the average American would drive roughly 30 miles daily.