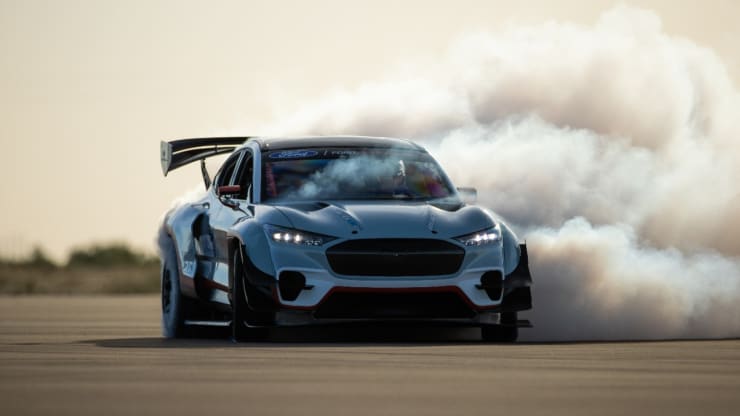 While the Ford Mustang Mach-E has yet to be released and is still testing on roads in Canada, the automaker has unveiled a race version of their first electric vehicle.
Dubbed the Mustang Mach-E 1400, the prototype vehicle was developed to show off the potential performance of EVs and bridge the gap between how EVs can perform and how the public thinks they can perform.
The non-street legal race car features a modified carbon fiber version of the Mach-E production body to improve aerodynamics and handling.
It also has a total of 7 electric motors, three at the front and four at the rear, which produce over 1,400 horsepower "under the hood", which itself is made of organic composite fibers to reduce weight.
Ford will use the prototype as a learning platform so the automaker can take aspects of the race car and implement them in production vehicles later on.
According to Ford, the vehicle will debut at a NASCAR race event soon, and will be equipped with three passenger seats which will allow for the public to experience the electric power.