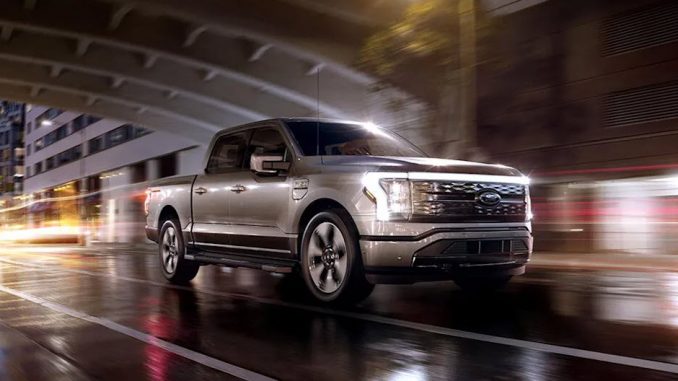 When Ford unveiled their base model F-150 Lightning Pro last week with 230 miles (370km) of range, they announced it was targeted at commercial (fleet) customers but would also be available for retail buyers.
That got everyone excited because of its attractive specs, in particular the price of $39,974 USD (or $58,000 CAD). Buyers were hoping to be able to upgrade from the standard range (SR) to the extended range (ER) battery for $10,000 more.
That would bump the range up to 300 miles (482km), and still come under the price of the XLT with the SR battery at $52,974.
Those hopes have been dashed by Elizabeth Kraft, Ford's North American communications manager. Kraft confirmed on Twitter the Pro variant with the ER battery will only be available to commercial customers.
That means any retail customers wanting a F-150 Lightning capable of 300 miles (482km) will have likely have to pay more than $60,000, or $20,000+ more than the cheapest Pro variant. (Exact pricing for the XLT with ER battery has not been announced).
Even with the disappointing news for Ford fans, the F-150 Lightning is likely to be a big seller. Just a few days after the unveiling CEO Jim Farley announced they had already received more than 70,000 reservations.
Standard range is available to order for both retail and commercial customers, extended range is for commercial customers exclusively. Retail customers can enjoy the extended range XLT with more interior features like 15" screen, cloth seats and added driver technologies

— Elizabeth Kraft (@ElizabethKraf12) May 28, 2021