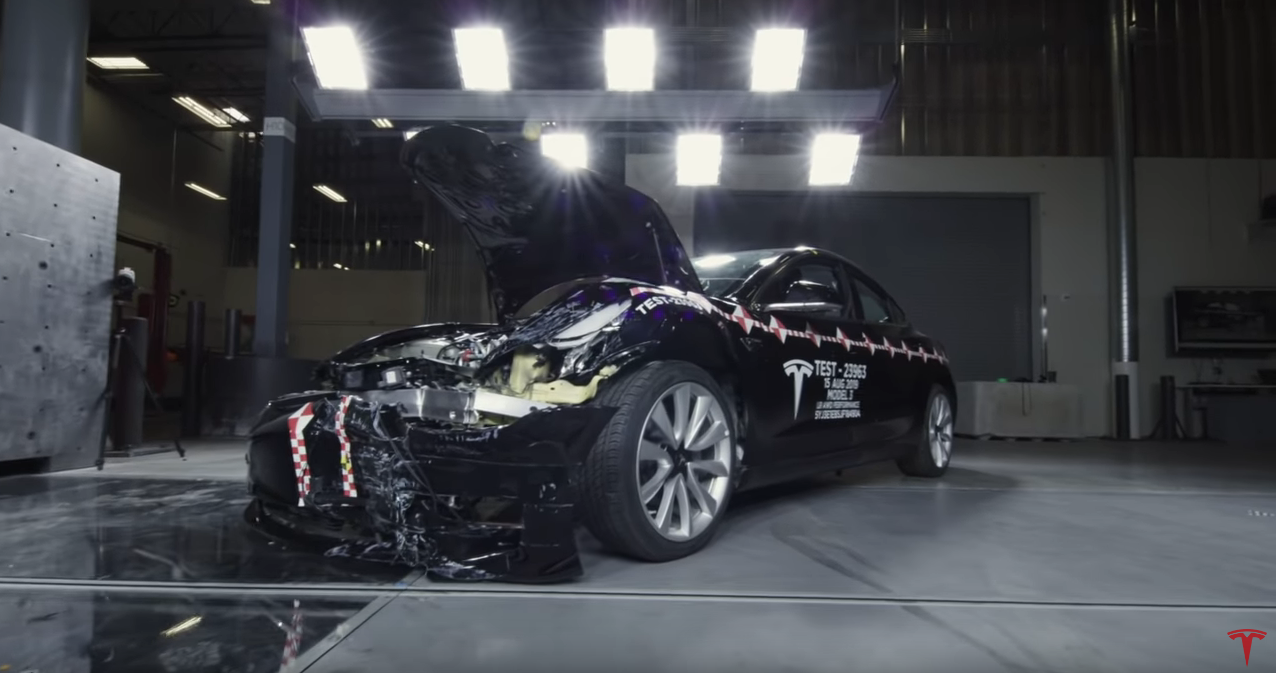 Since producing the first Model S in 2012, Tesla has continually improved their vehicles to make them the safest on the road. They have won numerous awards from 3 different continents (North America, Europe, Australia) for their suite of safety features, from emergency autonomous braking, down to its headlights. Topping the list is the the Model 3, which won the 2019 IIHS TOP SAFETY PICK+ vehicle, the highest achievement awarded by the Institute.
Save with big discounts at your favourite Tesla accessories stores, like 10% off at Tesmanian, TesBros and Nikola Pro, plus many more. Coupon codes at DriveTeslaCanada.ca/deals.
Now the public gets a chance to see where they test their vehicles before being released before production, the Tesla Crash Lab. In this lab, they attach the vehicle being tested to a propulsion system, powered by two Model S engines, that will shoot the vehicle down the 340ft track, straight into a wall. You also get a glimpse into the advanced computer modelling that helps Tesla achieve such high safety standards. You can check out the full video below. PSA: If you don't like seeing Tesla's crashing, you might want to look away.