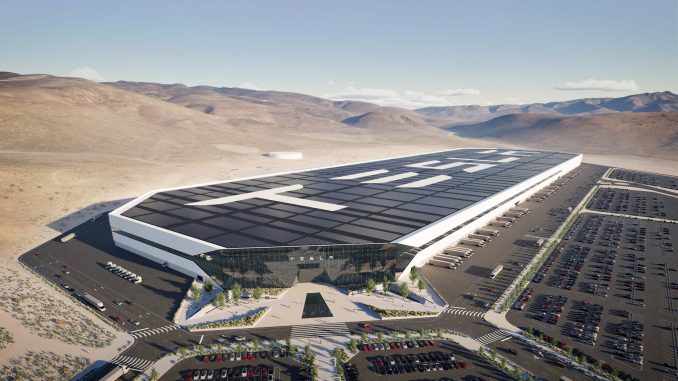 Tesla announced a massive $3.6 billion investment yesterday to bring two new manufacturing facilities to Nevada for Semi and 4680 cell production. The announcement came from the Tesla Twitter account and a blog post on the company's website, but CEO Elon Musk was on hand at Giga Nevada on Tuesday with Governor Joe Lombardo and other local officials where more details on the project were revealed.
While the event wasn't livestreamed, Tesla has now shared a video of the event on their YouTube channel. During the nearly 20-minute presentation Musk makes it clear that the investment is not for new standalone facilities, but will be a build-out and expansion of the existing Giga Nevada building to finally bring it to completion.
According to a floorplan rendering of the completed factory, the Semi manufacturing area will take the majority of the expansion, while the 4680 cell factory will occupy a much smaller portion of the overall factory footprint.
Despite occupying a smaller space in relation to Semi manufacturing, Musk said the 4680 cell factory will have an initial production capacity of 100 Gigawatt hours (GWh) per year, but that will eventually grow to over 500GWh, without specifying how long it will take to ramp to that kind of volume.
Musk also revealed that Tesla plans to produce "well over 1,000GWh" of battery cells in the future, a number which could possibly grow to as much as 2,000 to 3,000GWh per year, not including volume from their third-party suppliers. "This is really just the start," Musk said.
For the Semi, Musk said limited production will continue at the existing facility just up the road from Giga Nevada, and that "some time next year" volume production of the Semi will begin at Giga Nevada, given us some idea as to the construction timeline for the expansion.
Along with these details, Musk also shared that their figures of a $3.6 billion expansion and creating over 3,000 new, well-paying jobs are conservative and he expects to exceed those numbers when all is said and done.
You can watch the full presentation below.