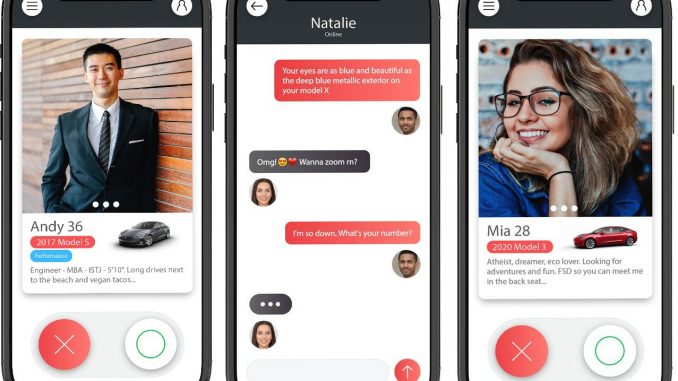 With the coronavirus pandemic wreaking havoc on our lives, finding true love can be difficult these days. But one Canadian is hoping to help you find the perfect match with a new dating site that has a unique twist to it.
Tesla Dating, created by Ajitpal Grewal, aims to help Tesla owners connect through a dating app that verifies they own a Tesla. While it is still in the very early stages of development, Grewal tells Business Insider nearly 200 people have signed up since launching his website yesterday.
Grewal came up with the idea after realizing how much Tesla owners talk about their cars, something which only another Tesla owner can fully appreciate.
"It became a big part of their identity, and they shared a lot of the same values, like wanting to reduce their impact on the environment, stanning Elon Musk, or appreciating high tech. Suddenly it hit me, these people would be perfect for each other," said Grewal.
When released, the app will require users to submit a picture of themselves inside their Tesla to verify their ownership. You can then set up your dating profile, which will include the model and configuration of your Tesla. Matches will then be sorted with others who have similar vehicles.
Will you be signing up with the Tesla Dating app when it's released? Let us know in the comments below.