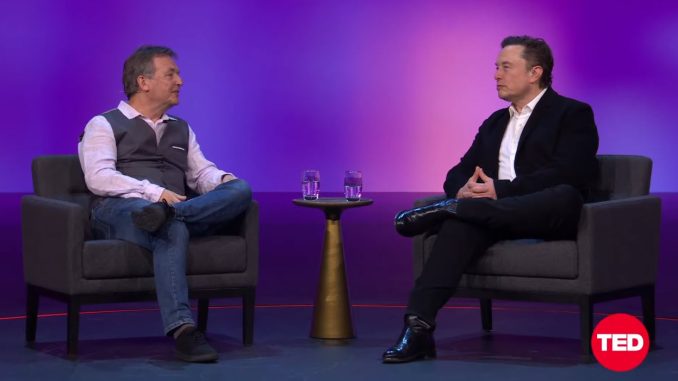 Elon Musk was in Canada on Thursday, appearing at the TED2022 conference in Vancouver. The Tesla CEO was asked about a variety of topics during his more than 40 minutes on stage, but some of his most fiery and emotional comments came when talking about the U.S. Securities and Exchange Commission (SEC) investigation into his tweet that he had funding to take the company private.
Despite the agency's investigation concluding the statement was false, Musk set the record straight again saying he did in fact have the funding secured.
"I should say actually, with Tesla back in the day, funding was actually secured. I want to be clear about that, funding was indeed secured," Musk said.
Musk took the opportunity to clarify that despite that fact, the SEC continued their investigation.
"Why do I not have respect for the SEC in that situation? And I don't mean to blame everyone at the SEC but certainly the San Francisco office. It's because the SEC knew that funding was secured, but they pursued an active public investigation nonetheless."
This was particularly difficult because of what Musk described as the "precarious" financial position Tesla was in at the time.
The stock was extremely volatile and Tesla was struggling through the Model 3 production ramp. Musk explained the banks said if he did not agree to settle with the SEC, they would stop providing capital to Tesla and they would go bankrupt immediately.
Musk did not mince his words when it came to showing his displeasure with how the investigation was handled.
"So that's like having a gun to your child's head. So I was forced to concede to the SEC unlawfully. Those bastards. Now it makes it looks like I lied when I did not lie. I was forced to admit I lied to save Tesla's life and that's the only reason," he added
Musk's battle with the SEC is not over. Both Elon and his brother Kimbal are currently under investigation over claims they potentially violated insider trading rules prior to Elon's tweet asking if he should sell 10% of his Tesla shares.
You can watch Musk's full interview at TED2022 below.