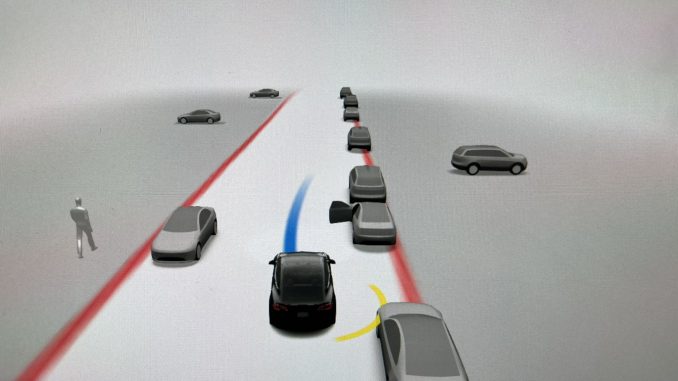 After a longer than typical wait between versions, Tesla released Full Self-Driving (FSD) Beta 10.69 last week to a limited subset of around 1,000 testers, most of which were employees. The new version has so far received mainly positive reviews, and as a result Tesla is sticking to their phased rollout of the update.
Prior to the release Elon Musk said FSD Beta 10.69 would expand to around 10,000 testers one week after testing validated that there were no major issues. Testing appears to be going well as Musk said on Thursday that 10.69.1 will be released on Monday, August 28, eight days after the initial release.
Following another "week or so" of testing, 10.69.2 should be released to the remaining FSD Beta testers, which at that point should be around 90,000.
10.69.1 releases Monday night. 10.69.2 about a week or so later – this will be the wide beta version.

— Elon Musk (@elonmusk) August 25, 2022
A major point in the release notes of FSD Beta 10.69 was about improved behaviour to handle complex unprotected left turns, specifically the turn that Chuck Cook has been vigorously testing for over one year. Tesla was so keen to try and solve this manouver that it was actually specifically mentioned in the release notes.
This focus on this one particular intersection and behaviour has prompted some negative reaction from testers that Tesla should be trying to solve other, more basic control issues. A comment like that caught the attention of Elon Musk, who replied saying that the software is in beta for a reason and to not complain about issues when it is in early release.
Musk is confident in the abilities of FSD Beta, so much so that he announced the price of the FSD option will be increasing to $15,000 in North America on September 5. FSD is currently priced at $12,000 in the US and $12,800 in Canada.