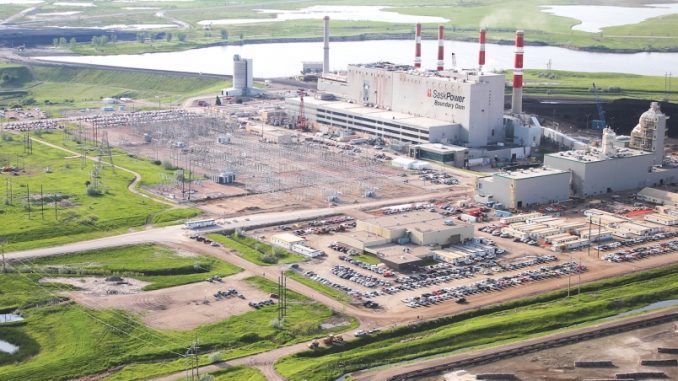 The mayor of Estevan, Saskatchewan has penned a letter to Tesla CEO Elon Musk inviting him to visit their Carbon Capture and Storage (CCS) facility.
Estevan mayor Steve Ludwig wrote the letter in response to Musk's January tweet offering up $100 million as a prize for developing the best carbon capture technology.
Am donating $100M towards a prize for best carbon capture technology

— Elon Musk (@elonmusk) January 21, 2021
Located just south of Estevan, the CCS facility is attached to the retrofitted 120MW Power Unit #3 at the Boundary Dam Power Station. Ludwig wrote in his letter the facility reduces CO2 emissions from the coal-fired plant by the equivalent of taking 250,000 cars off the road.
"This reduces carbon emissions from the coal-fired power unit, while producing a reliable, clean source of energy. The Carbon Capture Facility is capable of reducing greenhouse gas emissions by up to one million tonnes of carbon dioxide each year — the equivalent to taking 250,000 cars off the road."
In an interview, Ludwig was hopeful to get a response from Musk due to his ties to the province. His mother, Maye Musk was born there and Musk lived on a farm near Waldeck when he first left South Africa.
"We would love Mr. Musk to come back to Saskatchewan. We would love to show him around our communities, all the amenities we have to offer and especially the clean coal carbon sequestration plant at Boundary Dam," Ludwig told Global News.
Here is a full copy of the letter.
Hey Elon Musk, in your search to find the best carbon capture tech, the City of Estevan would like to invite you to our city, to tour our Carbon Capture and Storage facility at the Boundary Dam Power Station.
Read Mayor Ludwig's full letter here ⬇️RT to help us share the word! pic.twitter.com/cplrcWdzXx

— Estevan Economic Development (@EconomicEstevan) March 3, 2021