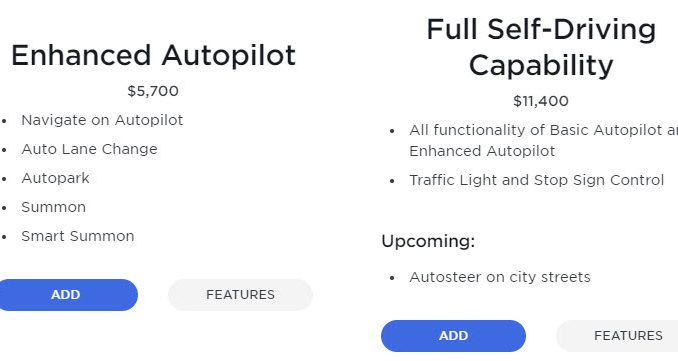 Elon Musk has agreed to bring back Enhanced Autopilot (EAP), a suite of driver-assist features that closely resembles Full Self-Driving (FSD) Capability, for all Tesla owners in all markets.
Musk made the commitment to bring it back for everyone on Twitter this morning, saying "Ok" to Trev Page (@Model3Owners). Page said the pricing of FSD, currently as $12,800 in Canada and $12,000 in the US, is too expensive for what you get.
Page suggested Autopilot stay as standard on all vehicles, with EAP as a first tier above that followed by FSD.
Ok

— Elon Musk (@elonmusk) June 17, 2022
EAP disappeared in early 2019 when basic Autopilot became standard on all Tesla vehicles, and was replaced by FSD. Since its removal it has returned as an option in other markets like Europe and China, and as of last night Australia and New Zealand.
The option to purchase EAP is attractive because it offers all the functionality of FSD, with the exception of Traffic Light and Stop Sign Control, but for about half the price.
Given the current pricing of FSD, we can expect EAP to be priced around $6,000. For this you will get:
Navigate on Autopilot
Auto Lane Change
Autopark
Summon
Smart Summon
Traffic Light and Stop Sign Control (only in FSD)
Based on the responses from our readers every time we report that EAP has been added to another market, we expect it to be a popular choice and have a high rate of uptake when it finally comes back to North America.
Will you be purchasing EAP when it returns? Let us know in the comments below.