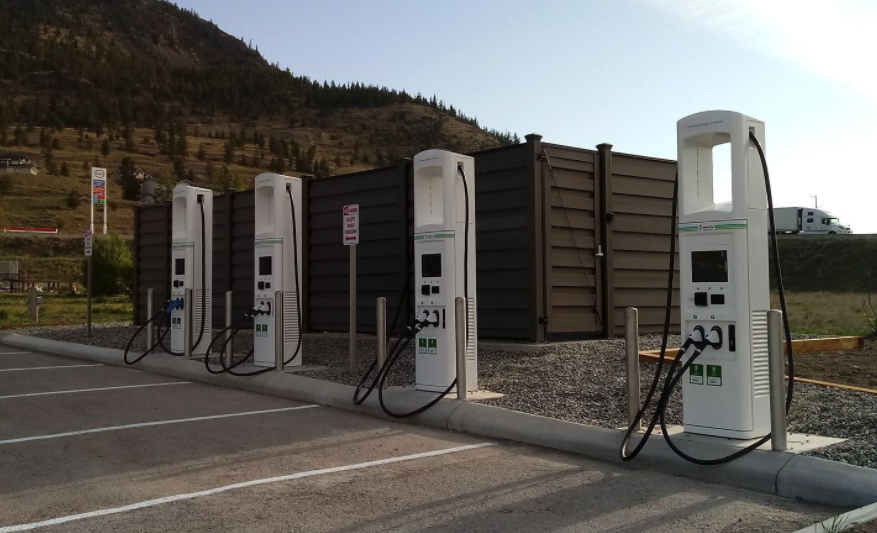 Electrify Canada has big plans to build an expansive electric vehicle (EV) charging network across Canada. That includes a partnership with Canadian Tire, which will see over 20 EV charger installations at select Canadian Tire locations across Canada.
Save with big discounts at your favourite Tesla accessories stores, like 10% off at Tesmanian, TesBros and Nikola Pro, plus many more. Coupon codes at DriveTeslaCanada.ca/deals.
As their expansion continues, the company has officially entered western Canada after recently opening their first EV charging station in Merritt, British Columbia.
The new station, located at the Canadian Tire on Forksdale Avenue, is the first of nine planned to open this year in the province.
Electrify Canada's network in B.C. will be strategically placed along the Trans-Canada Highway and Highways 97 and 99. According to Electrify Canada, this will give EV drivers the ability to travel to the Nicola Valley, Banff National Park, Discovery Trail and Riverside Park Beach in Kamloops.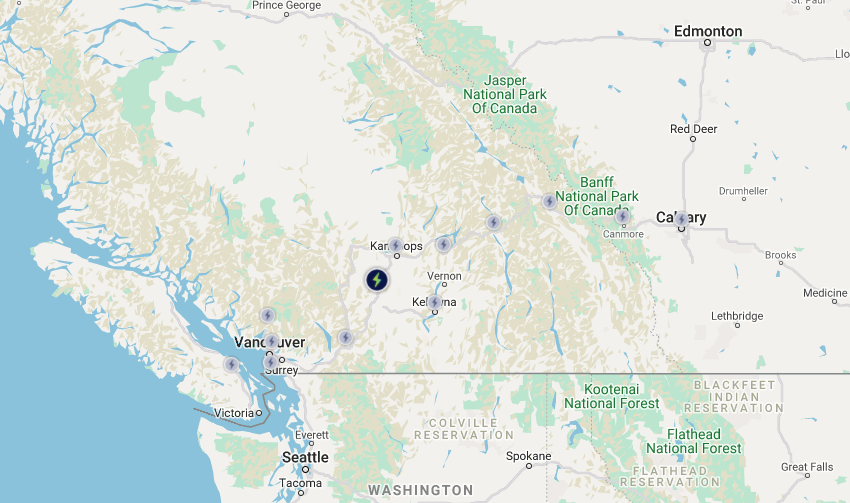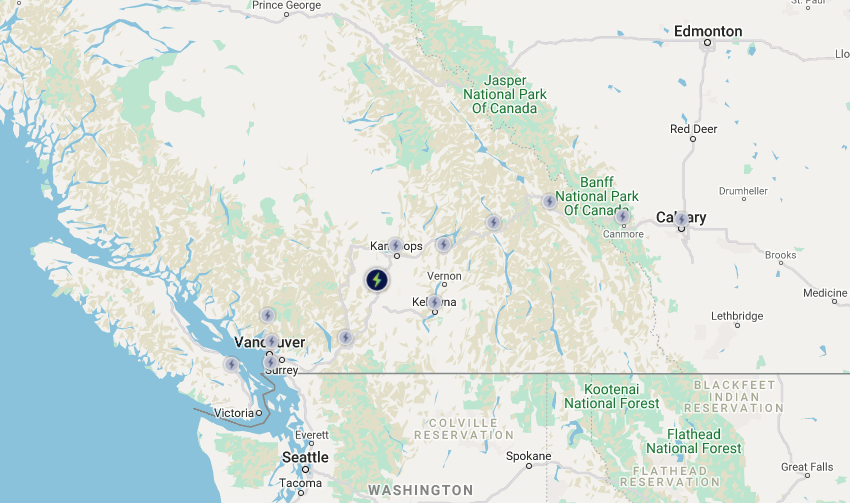 Each Electrify Canada location offers four or more chargers and power levels ranging from 50kW up to 350kW. To use the charging stations, you can pay using the Electrify Canada app, or use your credit card at the station.
Here is a list of the other locations coming to British Columbia in 2020.
Abbotsford – Canadian Tire, 32513 S. Fraser Way, Abbotsford, BC
District of Hope – 349 Fort Street, Hope, BC
Golden – Golden Village Lodge, 1439 Lafontaine Road, Golden, BC
Kamloops South – Canadian Tire, 1441 Hillside Drive, Kamloops, BC
Kelowna – Canadian Tire, 1655 Leckie Road, Kelowna, BC
Revelstoke – Revelstoke Railway Museum, 719 Track Street W, Revelstoke, BC
Salmon Arm – Canadian Tire, 300 1151-10th Avenue SW, Salmon Arm, BC
Squamish – Garibaldi Village, 40270 Glenalder Place, Squamish, BC
Featured image via Plugshare