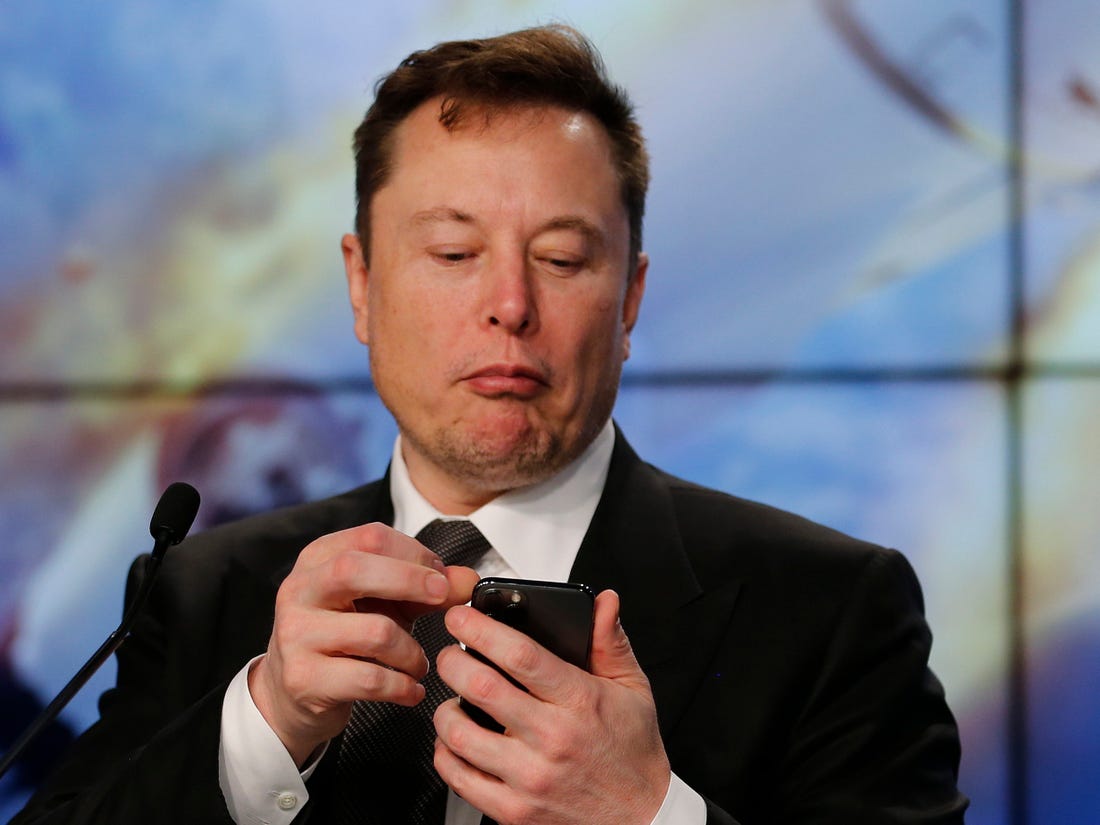 Shares of Tesla (TSLA) have been on the rise in recent months, increasing by nearly 42% since October and hitting an all-time high at $1,243.49 earlier this month.
Currently sitting at around $1,100, the high prices has led to speculation that Tesla will split the stock again to make it more affordable for the average investor.
The last and only Tesla stock split (5-1) was announced on August 11, 2020. As it turns out, CEO Elon Musk had hinted about it happening prior to that date, but it only became evident after the fact.
With the high prices, Tesla fans have again been analyzing Musk's tweets to see if there are any clues about an upcoming stock split.
Believed to have started by @adamhoov on Twitter, the latest theory is that Musk has been dropping a series of elaborate hints that a 5-1 stock split will happen on December 9, 2021.
It is not just 1 or 2 clues. Grammy-nominated songwriter and producer Rob Graves broke them all out in the tweet thread below.
We won't go into all of them because there are simply too many, but it definitely makes for an interesting read.
Check it out and let us know what you think in the comments below.
UPDATE Nov 24 8:32am PST: Rob Graves has come up with more evidence about a potential stock split. It is even longer than the thread below, so head over to Twitter and read it there.
I don't normally do threads like this, but I'm a big supporter of @elonmusk and I follow $TSLA stock closely.

This is going to be a nerdy, conspiracy-theory type thread on @Tesla, based on some recent hints from Elon himself.

Take it for what you will; I just think it's fun.

— Rob Graves (@robgrav3s) November 17, 2021
So, Elon is known for leaving breadcrumbs, which are usually only evident in retrospect.

A great example is this now-famous tweet:

You'll notice that his tweet was sent at 8:11 PST; a stock split was then announced on August 11th (8/11). pic.twitter.com/95wsAwOjlz

— Rob Graves (@robgrav3s) November 17, 2021
More interestingly, Elon seems to have been dropping some of his famous hints here and there about when the split might occur.

This hypothetical date is 12/09/21, and some speculators think it will be a 5:1 split, as was the previous split.

— Rob Graves (@robgrav3s) November 17, 2021
Or this, from @garyblack00 . "12 million pounds of thrust." Gary noted that there are 9 middle thrusters.

Again, 12/9 appears. And @elonmusk's tweet was sent at 10:20 PST.

10:2, reducible to 5:1. Nothing too firm; maybe just fueling the fire a little.https://t.co/8FfbnsZBnn

— Rob Graves (@robgrav3s) November 17, 2021
Of all the random blocks of stock Elon has been selling in various amounts, one very specific number has appeared 3 times (so far): 934,091 shares.

At first glance, nothing seems too special about this number. But, knowing Elon, it just seems too specific to be random.

— Rob Graves (@robgrav3s) November 17, 2021
We've established that Elon has been (somewhat) planting the 12/9 number in our heads, leading many to speculate on a 12/09/21 split.

Then this 934,091 number starts appearing. Could they be connected?

What follows is complete lunacy, but it's too perfect not to lay it out.

— Rob Graves (@robgrav3s) November 17, 2021
But an iPhone calculator gives 6 decimal places by default, so the full number you see is 12.945228.

We've already got 12.9. But what happens if we add up the remaining decimals?

4+5+2+2+8 = (drumroll) 21.

12.9.21

— Rob Graves (@robgrav3s) November 17, 2021
In a recent discussion about the concept of zero, Elon wrote "Nothing matters" — "nothing" here referring to zero, in that it *does* matter — i.e, include it in the number to get 80.

He then followed it up with this: https://t.co/4EW4Ecijib

— Rob Graves (@robgrav3s) November 17, 2021
Go ahead and grant me this "zero matters" thing and let's add up all the numbers in 12.94522803452769, after the 12.9.

4+5+2+2+80+3+4+5+2+7+6+9 = ?

129.

— Rob Graves (@robgrav3s) November 17, 2021
I guarantee there's a 420 reference in here somewhere.

Maybe somebody smarter than I can find it.

Okay, now back to writing sad piano songs.<3

— Rob Graves (@robgrav3s) November 17, 2021
And in case it wasn't clear from my thread, I myself did not derive the now widely-speculated 12/9 date.

I believe the first person to decipher the significance of 12/9 from Elon's tweets was @adamhoov.

Without that date to plug in, none of this would've happened. Just fyi.

— Rob Graves (@robgrav3s) November 18, 2021