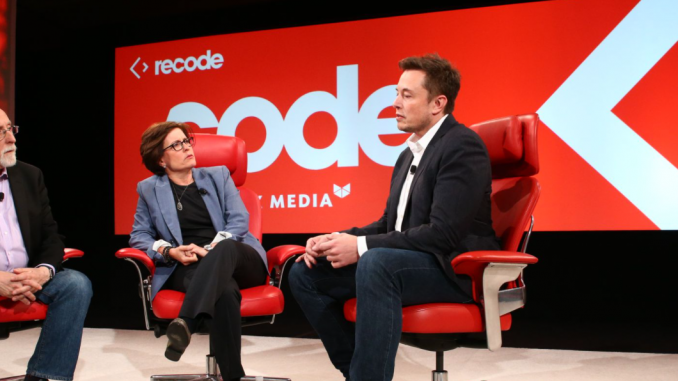 Tesla CEO Elon Musk has been added as one of the featured speakers at the upcoming Code Conference 2021. The conference will take place from September 27 to 29 at The Beverly Hilton in Beverly Hills, California.
The conference is billed as one where the "power players" of the tech industry are held accountable in "signature unscripted Red Chair Interviews" hosted by Kara Swisher, one of Silicon Valley's most noted journalists.
According to a calendar on the event website, Musk's interview will likely take place on Tuesday, September 28.
Other scheduled speakers include Microsoft CEO Satya Nadella and former NBA player turned businessman Kevin Durant.
Gary Gensler, Chair of the U.S. Securities and Exchange Commission (SEC) is also scheduled to speak, but it is not known if he will be on stage the same time as Musk.
> @elonmusk to #CodeCon @karaswisher $TSLA pic.twitter.com/02x15JJy6T

— Carl Quintanilla (@carlquintanilla) August 19, 2021
This isn't the first time Musk has sat in the Red Chair. In 2016 Swisher sat down with Musk and Walt Mossberg, where the trio discussed for more than one hour topics like Mars, electric and autonomous vehicles, and artificial intelligence.
You can watch his full interview from 2016 below.