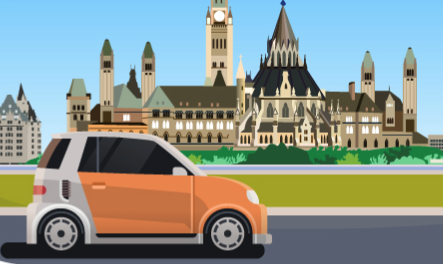 According to a recently released study, Canada is second worst in electric vehicle "readiness".
EY, the global accounting firm, released its annual EV Readiness Index, and Canada came in the 13th spot out of 14.
Last year, Canada was in the middle of the pack and came in 8th.
The rankings are based on the country's supply, demand and regulatory policies that support EVs.
For Canada, we placed 5th in supply with a lack of local production plans but a solid EV launch plan.
We placed dead last in demand, with EV affordability considered relatively low.
While finally, we placed 11th in the regulatory ranking, with federal subsidies doing okay but lacking provincial support.
EY Canada Energy's managing partner Lance Mortlock had this to say about the results:
We have had all these great announcements, but so has the rest of the world, and they have done more. It might feel like, why have we gone down? Other countries in terms of their infrastructure and investments, policies and regulations, have added to a greater extent than Canada.
In the official release of the study, EY noted this about Canada:
Canada follows in 13th position, despite a strong energy ecosystem and plans for battery factories to be built in the country. It also trails in demand, in some part due to the high cost of EVs in Canada.
In terms of the top 5, they were:
China
Norway
Sweden
Germany
United Kingdom
You can check out the complete study for yourself here.