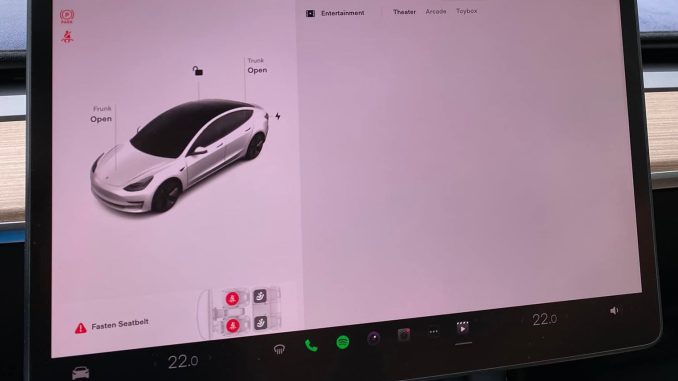 If you have recently been trying to access your Tesla Theater and have been faced with a blank screen, you are not alone. After a recent software update many owners have encountered a bug and been unable to access any of the entertainment options such as Netflix, YouTube and Disney+.
Even the tried and tested solution for anything computer related, a reboot, doesn't solve the problem.
It turns out that a reboot can fix the problem, it is just that this particular bug requires a deeper reboot than by simply pressing the two scroll wheels on the steering wheel.
According to Tesla Service, a temporary workaround is to change the user interface language. To do this go to Display > Display Language.
After the computer has restarted, you will obviously have to revert back to your original language, requiring a second restart.
Another way you can do this kind of deep reset is to change your tire configuration by tapping on Controls > Service > Tire Configuration. Just like the language change however, you will have to revert your changes and go through a second restart, but the whole process shouldn't take more than 2 minutes.
Tesla is aware of this bug and is working to correct it in a future software update, but there is currently no ETA for when it will be deployed.
Do you have a blank Theater screen? Try this fix out and let us know in the comments below how it goes.