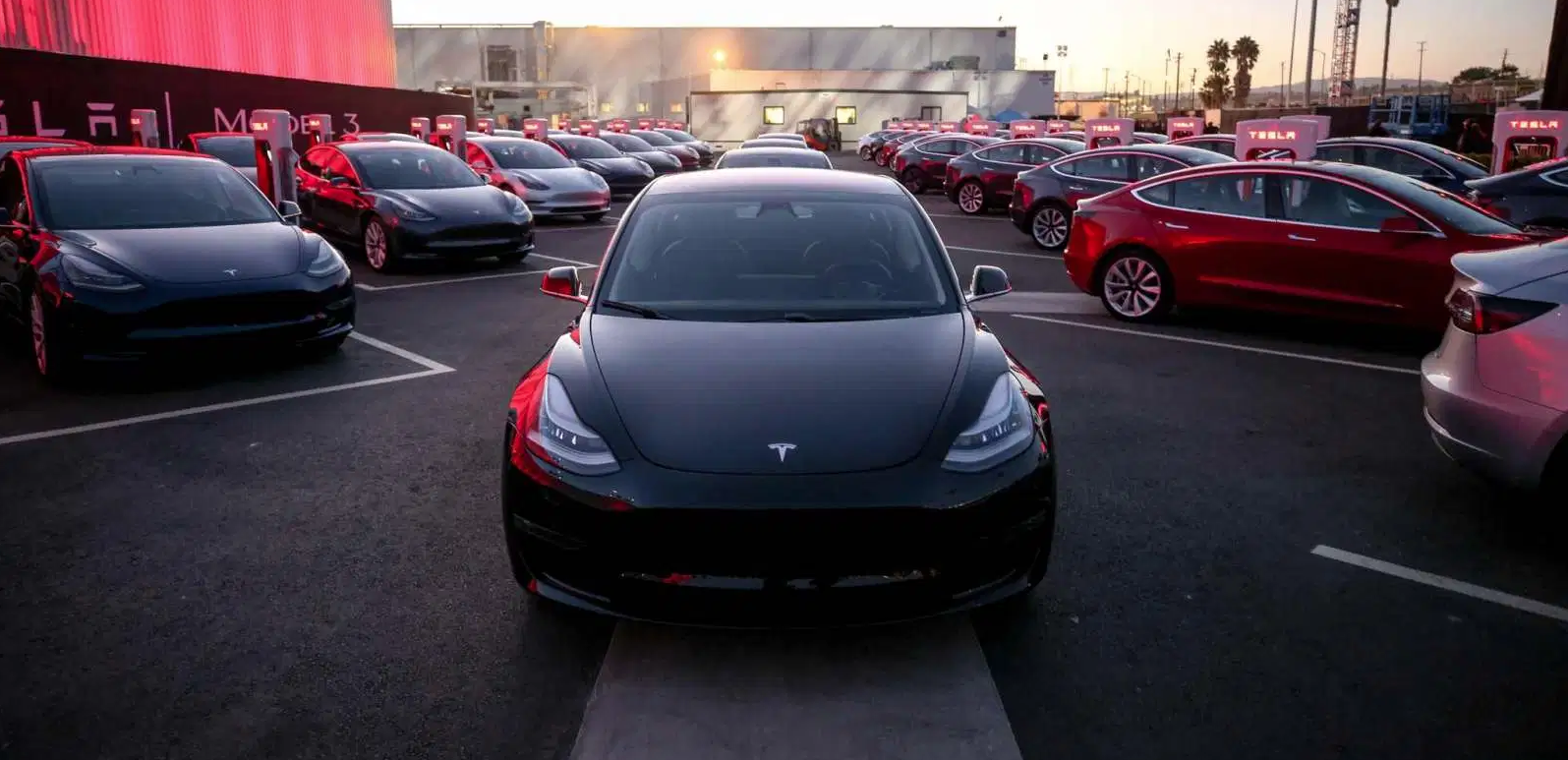 Finding a way to sell your Tesla in 2020 can be a complicated and daunting journey. There are so many options that it can easily be overwhelming. However, getting rid of your Tesla at a good price, and to a buyer who really cares about the car should be a priority. For that reason today we are going to break down all the different ways you can sell you Tesla in 2020.
EV Dealers
As I'm sure you can imagine there are a great number of possibilities to sell online, but we'll first cover a popular way of selling your vehicle offline. One of the most common ways to sell any electric vehicle offline is through a licensed EV dealership or a similar alternative. The dramatic increase of popularity in electric vehicles has caused many new electric vehicle dealerships to pop up everywhere.
These physical dealerships will help you sell your car, but will often take a hefty commission. Dealerships are often one of the best ways to sell your Tesla as you can simply drop it off and not have to worry about much more. Getting to know the people that are handling your car is also something that can be very comforting, and can help you in your decision process. Do make sure to visit all local EV dealerships and consider all dealership commissions to pick the best one for your scenario.
Tesla Forums & Facebook Groups
Perhaps the most common way of selling your Tesla in the recent years has been to upload to some type of Tesla forum or facebook group. Here you can find many Tesla owners that are constantly buying and selling cars and parts. While this is often seen as a very efficient way of getting rid of your car, these forums have a hard time handling the large amount of information that comes with selling a Tesla vehicle.
Depending on the popularity of the form your post can be easily ignored or brushed off. Additionally, there are no standard ways of listing your Tesla, meaning that people will post a variety of different information that makes the process of decision making a long and tedious task.
We still recommend taking a look at available opportunities on forums and facebook groups, as often these are where the largest clusters of owners are located. Often these facebook groups are easy to join, so make sure to double check the validity of any information posted and of the buyer that has reached out to you.
As always it is recommended to if possible doing a face-to-face sale, instead of a simply online transaction. If you're new to the Tesla community we highly recommend you check out the official Tesla forum, or Tesla Motors Club forum. Likewise, we recommend that you find a Tesla owners group that is relevant to your location.
Free online options such as Cars.com and Autotrader
As you may know there are a plethora of options when picking free market places. Sites like Cars.com, Carvana and Autotrader are free and are great options to find any type of car. They have the added benefit that they require some form of authentication to make sure the listings are verified.
Listings published on these sites are very detailed and you can easily make an informed decision by taking one glance at the listing. Most of the time any questions you have about the listing will be answered by the information already present on the listing page. Nonetheless, they still give you the option of privately contacting the seller in an accessible way.
The main limitation behind these massive sites is that they curtail mostly to gas guzzling vehicles. What this means is that if you post your Tesla on one of these large marketplaces, you most likely won't get much notice from prospective buyers.
Clients of these sites are more often than not valuing cars based on prices and not on features that may be of great importance to the Tesla community. Do keep that in mind when adding your vehicle to any of these large car marketplaces your Tesla will most likely not be prioritized.
Be that as it may, it is still recommended that you add your car to these free directories as the great deal of traffic that comes to them is hard to ignore. Make sure to go into each respective marketplace to compare listings and see if their site is a reputable source. It's also important to consider that many in person dealerships will use these resources to expand their reach of their business.
A final way that we'd like to mention, is marketplaces that have developed over the years that have been built specifically for used teslas. These are niche websites that often don't get anywhere as much traffic as other generic marketplaces, yet have a high quality audience that is specific to only Tesla enthusiasts.
A prime example of this type of marketplace is usedteslaworld.co.uk where you can add any as many Tesla vehicles or parts for free and your listings will be shown directly to the Tesla community. While this is a UK specific site, there are similar options all over the world. A North American equivalent is of onlyusedtesla.com, where you can similarly upload your Tesla listing and it will be shown to the Tesla community.
A big drawback about onlyusedtesla is that the base price is $200 for a standard listing. Nonetheless,  do consider that these marketplaces can be very effective as their audience is strictly built off people that value Tesla's and all the features that make Teslas superior to other cars (in our opinion).
To wrap everything up, we just wanted to share all of the possibilities that you could face when deciding to sell your Tesla in 2020. If you aren't comfortable with making such an important decision online we recommend that you visit your local EV dealer and have them help you meet your goal.
Otherwise, there are a variety of options online that you can pursue. Whether free or paid, we recommend that you explore all of your opportunities. Take advantage of what's free and consider the efficiency of the paid tools available. We hope this little post has helped you become more informed on all the ways you can sell your Tesla or any electric vehicle for that matter in 2020.
This is a guest post by UsedTeslaWorld.co.uk.