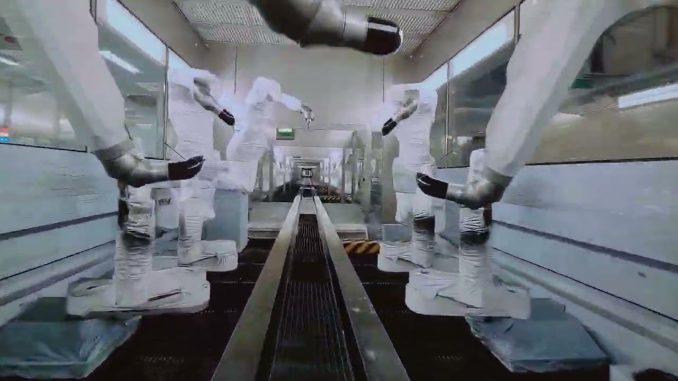 A new video on YouTube takes us inside Tesla's latest Gigafactory in Grunheide, Germany, while in production via a drone.
The drone footage takes us through the entirety of the factory, from the loading dock through the production line and back outside of the new facility.
Some interesting highlights include an up-close video of Tesla's Giga Press in action.
The video also includes a look at Tesla's newest state-of-the-art paint shop.
Evidently, the production line is quite active and highly automated.
The video shows hundreds of robotic arms doing their job.
As well as, hundreds of employees checking the work and completing more minor touch-ups.
As well, we see at least a hundred new Model Y's in the parking lot and a dozen or so inside the facility wrapped and ready to ship.
Interestingly, the video is not from Tesla's regular channel on YouTube. Instead, it appeared on a channel by the name of StuffmasterBen
Check out the full video below:
UPDATE April 1 2022 1:55pm PST: Tesla has added a differently edited version of this amazing drone fly-through video (and in better quality) to their YouTube channel.