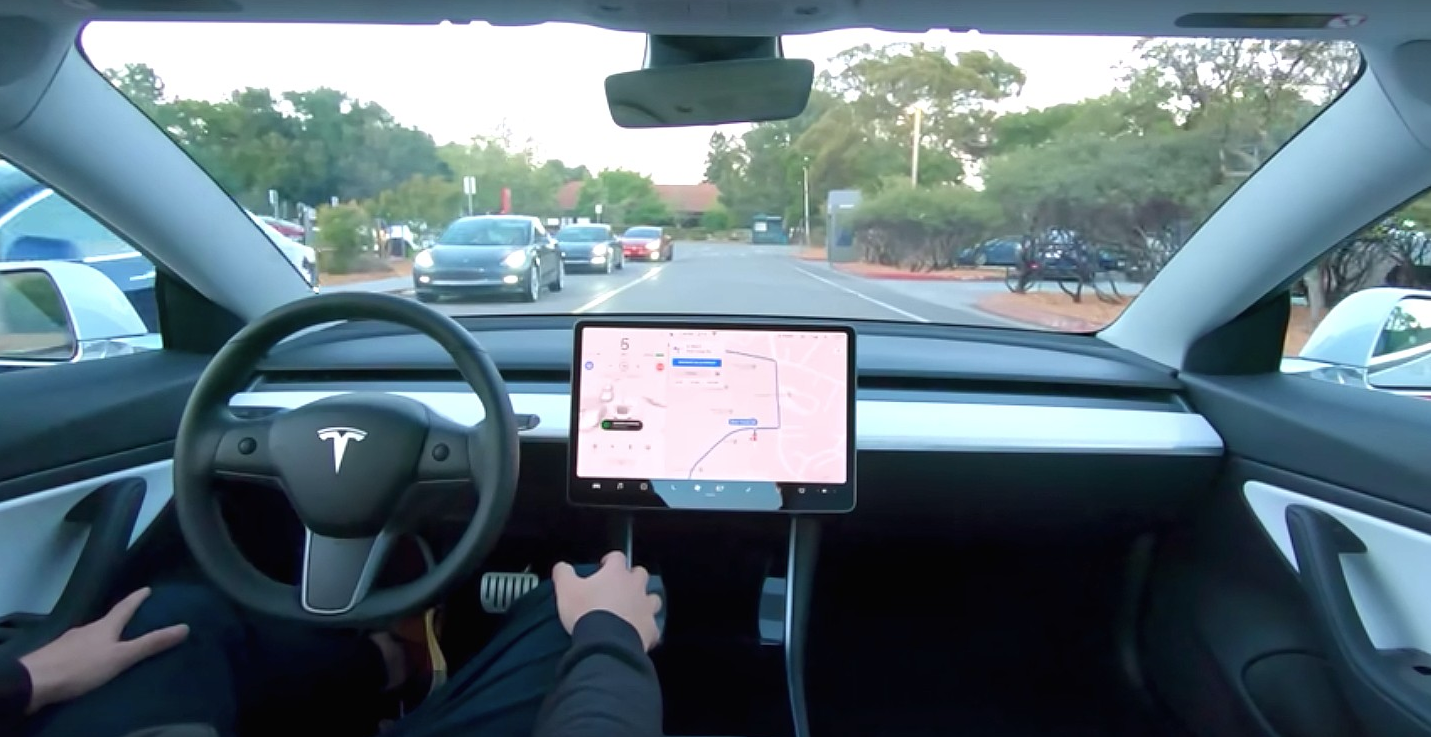 Tesla CEO Elon Musk had previously hoped Full Self-Driving (FSD) would be 'feature complete' by the end of 2019. Unfortunately that deadline has come and gone with only a preview of FSD visualizations coming out in a recent software update, but Canada was unfortunately once again left out of the party.
Now the Tesla website may be giving us an indication that FSD will arrive at the same time as the first Model Y deliveries occur.
When looking at Tesla's online configurator for the Model 3, under the section for Autopilot, 'Full Self-Driving Capabilities' lists two features as 'Coming later this year'. Those features are recognizing and responding to traffic lights and stop signs, and automatic driving on city streets.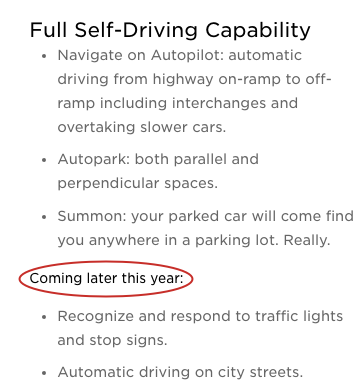 However, when you take a look at the Model Y configurator, the features under 'Full Self-Driving Capability' are not separated out with a different section for coming later this year.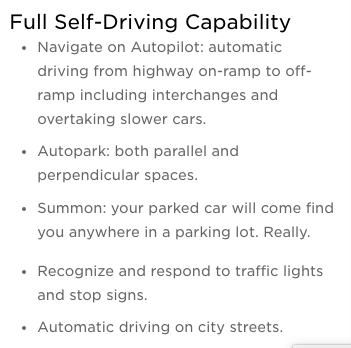 Since all of the features are listed as available if you select the FSD option, one can only assume that FSD will be feature complete upon the release of the Model Y.
The next question to ask is when that will be. Tesla has officially indicated during the Q3 2019 earnings call that deliveries had been pushed up from late 2020, to now happening in summer 2020. There have also been reports that production could begin as soon as Q1 2020.
Other indications that deliveries could be imminent include the California Air Resources Board (CARB) and their recent certification of the Model Y. Also, the first Model Y VIN's have begun appearing in the NHTSA database.
Musk has also recently responded to a user on Twitter who asked when feature complete FSD would be arriving, to which Musk replied 'Soon'.
Soon

— Elon Musk (@elonmusk) January 11, 2020
Then of course there's the hundreds of sightings of Model Y prototypes across the US. All of this points to the release of the Model Y being sooner rather than later, and that feature complete FSD will be available when it does.
Do you think the Tesla website is hinting that FSD will be feature complete with the release of the Model Y? Let us know in the comments.