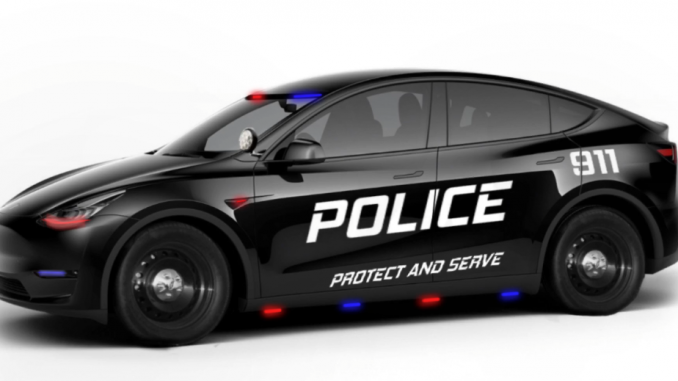 Washington State's Snohomish County Sherriff's Office will soon be adding a Tesla Model Y to its fleet of 250 police cruisers.
The decision to purchase an electric police car started back in June when the sherriff's office announced it was beginning a search for an all-electric vehicle to join its fleet. The rationale was to promote clean energy and and help reduce greenhouse gas (GHG) emissions as part of the County's Sustainable Operations Plan.
After a 3-month search they landed on the Model Y. According to a report from the Lynwood Times, the electric SUV will be a fully functioning patrol car that will respond to emergency calls, carry equipment, transport arrestees, make traffic stops, and perform ordinary daily police work.
Director of Communication Courtney O'Keefe says the Model Y will be used in a pilot project to test its abilities in various roles within the department.
"The vehicle assignment will shift from time to time during the project to test its abilities – three months or so here and there to test out other uses – traffic enforcement, DUI patrol, Office of Neighborhoods, proactive patrols," said O'Keefe.
O'Keefe added that costs, performance, and savings will also be tracked during the pilot project.
The addition of the Model Y will definitely help save them a lot of money due to low fuel and maintenance costs. Sherriff's Office personnel travel a combined 4.5 million miles (7.2 million km) in their fleet of about 250 patrol vehicles, which include approximately 30 hybrid vehicles.
Also Read: Boulder County expects new Tesla Model Y police cruiser to save thousands of dollars each year
The Model Y is expected to be arrive soon and report for duty before the end of the year.