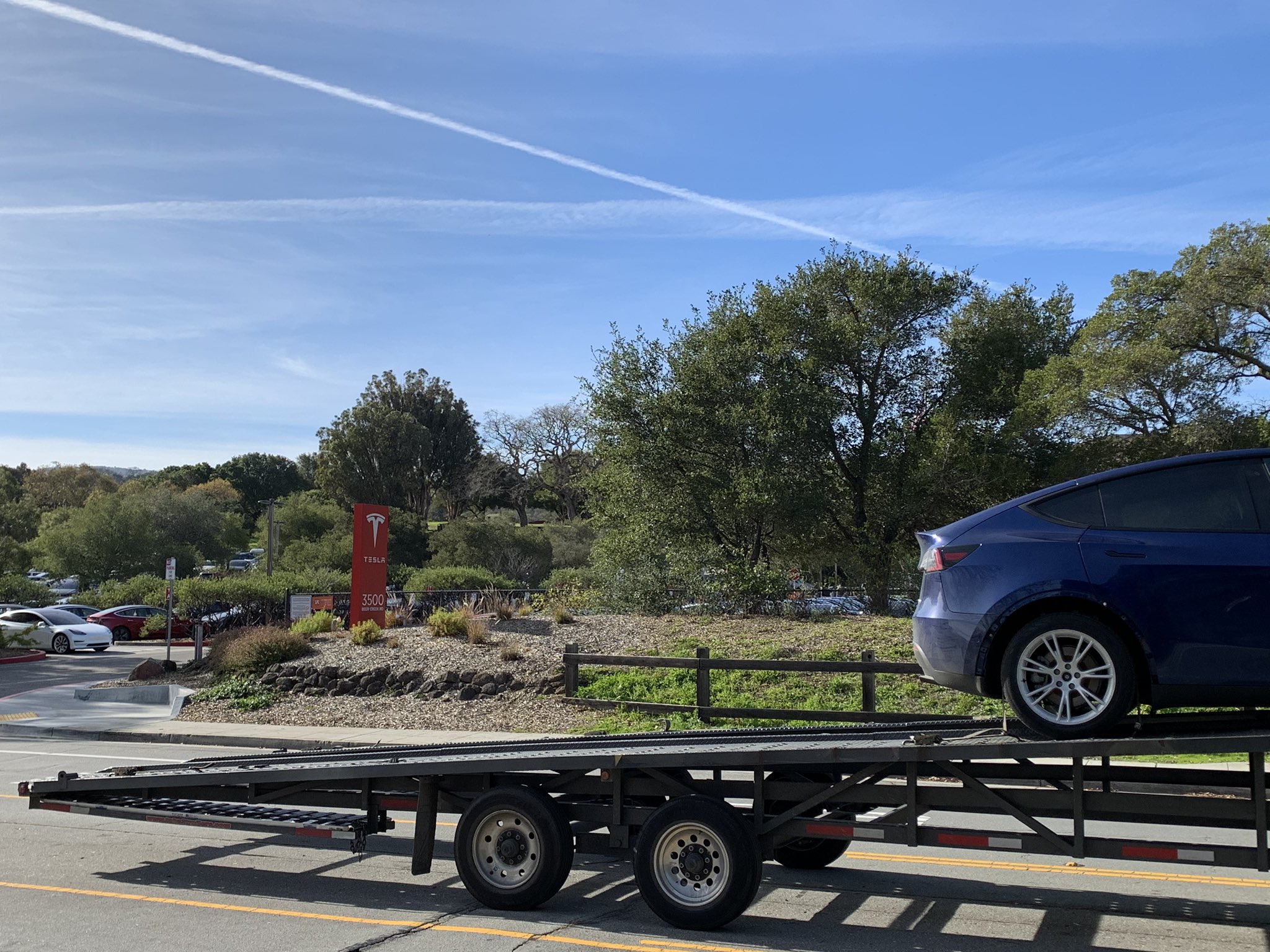 The very first Model Y spotted in the wild was on the roads near Tesla headquarters in Palo Alto in California. Since then, Model Y's have been spotted as far away as Florida and just a few hours south of the Canadian border in Washington State. Now a blue Model Y has been spotted again just outside Tesla headquarters.
This blue prototype was spotted on the back of a transport truck and appears to be a dual motor version. It also has the same wheels we saw several months ago when a transport truck full of Model Y's were spotted leaving the Fremont factory, reportedly for crash testing.
Based on the condition of the car, it appears to have been one of the prototypes that have been out on the road for testing, and is returning home. Interestingly it didn't do so under its own power, suggesting this particular vehicle might have encountered some problems during its testing.
The Long Range version of the Model Y in Canada will start at $66,390 CAD and the Performance version is available for $84,390 CAD.
h/t [Teslarati]