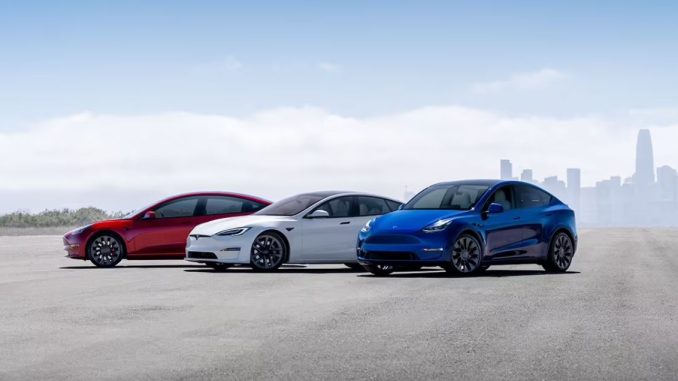 Tesla begins hosting "Get to know your Tesla" online lessons. Owners can learn more about the car's basic functions with company's own product experts.
In the online course Tesla currently offers lessons on the Model S, Model 3 and Model Y (US-only to start). The Model X lessons are not yet available for unknown reasons.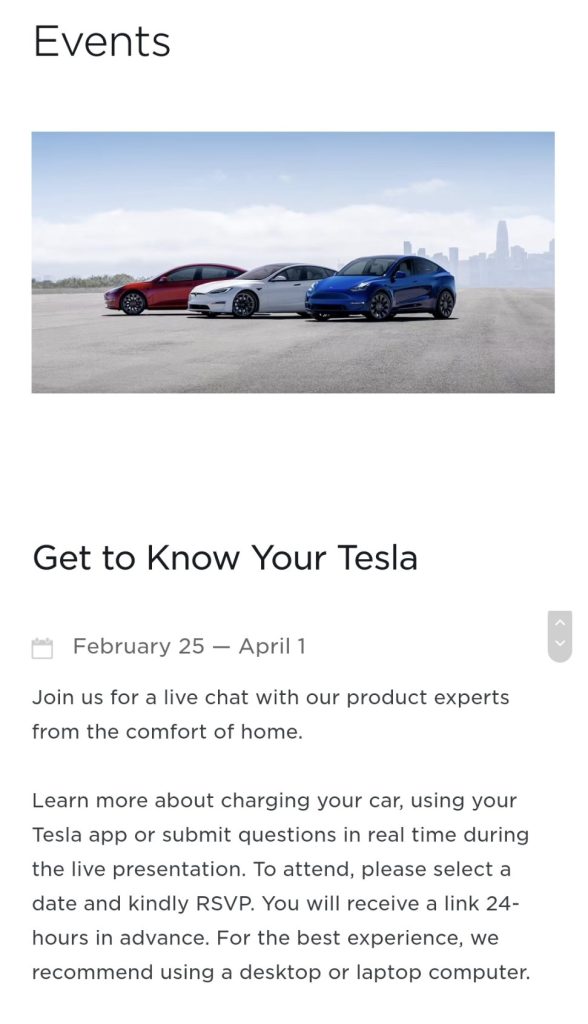 The carmaker is holding the online lessons in the form of live presentation via Microsoft Teams platform while owners can ask Tesla employees questions and get answers in real time.
You can learn about charging your Tesla, using the mobile app and other things that may not be clear to new owners.
We are not aware of the capacity per event, however the first two scheduled events are completely booked out. Owners can still sign up for many of the other upcoming events.
Model S
Monday, February 28 at 2 PM PST / 5 PM EST
Wednesday, March 2 at 5 PM PST / 8 PM EST
Wednesday, March 9 at 6 PM PST / 9 PM EST
Wednesday, March 16 at 4 PM PST / 7 PM EST
Wednesday, March 23 at 4 PM PST / 7 PM EST
Wednesday, March 30 at 5 PM PST / 8 PM EST
Model 3 and Model Y
Friday, February 25 at 12 PM PST / 3 PM EST
Thursday, March 3 at 5 PM PST / 8 PM EST
Friday, March 4 at 4 PM PST / 7 PM EST
Thursday, March 10 at 5 PM PST / 8 PM EST
Friday, March 11 at 5 PM PST / 8 PM EST
Thursday, March 17 at 5 PM PST / 8 PM EST
Friday, March 18 at 6 PM PST / 9 PM EST
Thursday, March 24 at 5 PM PST / 8 PM EST
Friday, March 25 at 4 PM PST / 7 PM EST
Thursday, March 31 at 5 PM PST / 8 PM EST
Friday, April 1 at 4 PM PST / 7 PM EST