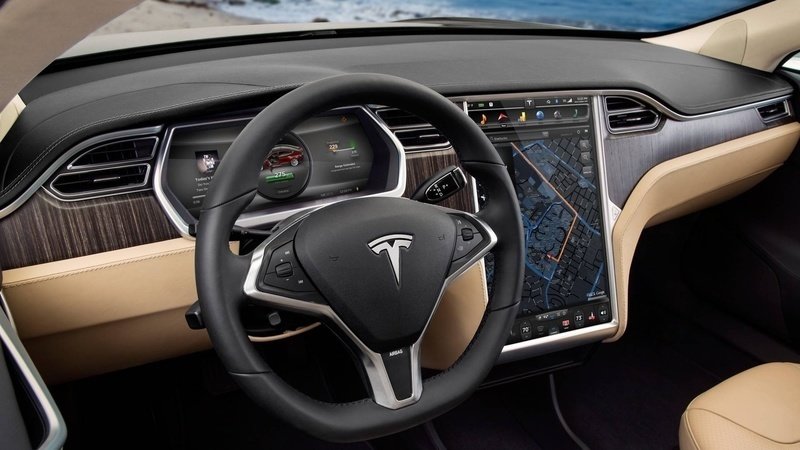 Late last year Tesla announced it would begin offering Model S and Model X owners free replacements of their eMMC (embedded MultiMediaCard). The memory chips were included in vehicles built prior to 2018 and would eventually fail as it was too small for its intended purpose.
That was great news for owners whose memory chip hadn't failed yet. Fortunately owners who had already paid out of pocket for the replacement were told at the same time they may be eligible for reimbursements, and more information would come in February.
They were a few days late, but Tesla has now launched a new form online for those owners to submit their information to request a refund.
Tesla says to log in to your Tesla account where if you are eligible you will find the claim form.
If your vehicle is subject to the condition covered under 8GB eMMC Recall, you will see the reimbursement claim form on your Tesla Account page. Please log into your Tesla account online and complete the form.

We have already identified potentially reimbursable repairs performed by Tesla and pre-determined your reimbursement eligibility as much as possible. These repairs will auto populate in the form with repair dates, reimbursement eligibility and additional details. You will also have the opportunity to submit information about third party repairs.

Please note that this is the only way to apply for a reimbursement. Tesla Service Centers and Customer Support teams do not have the ability to process or provide updates on the status of reimbursement requests.
Tesla also says third-party repairs are also eligible for reimbursement up to a maximum of $3,860.
To receive reimbursement for third-party repairs, you should provide documentation that clearly shows the repair was performed to address the issue covered under the 8GB eMMC Recall, falls within the recall period and that the repair was completed on or before April 9, 2021.
Some owners have already submitted their requests, with the form saying it would take about 8-12 weeks to receive a cheque.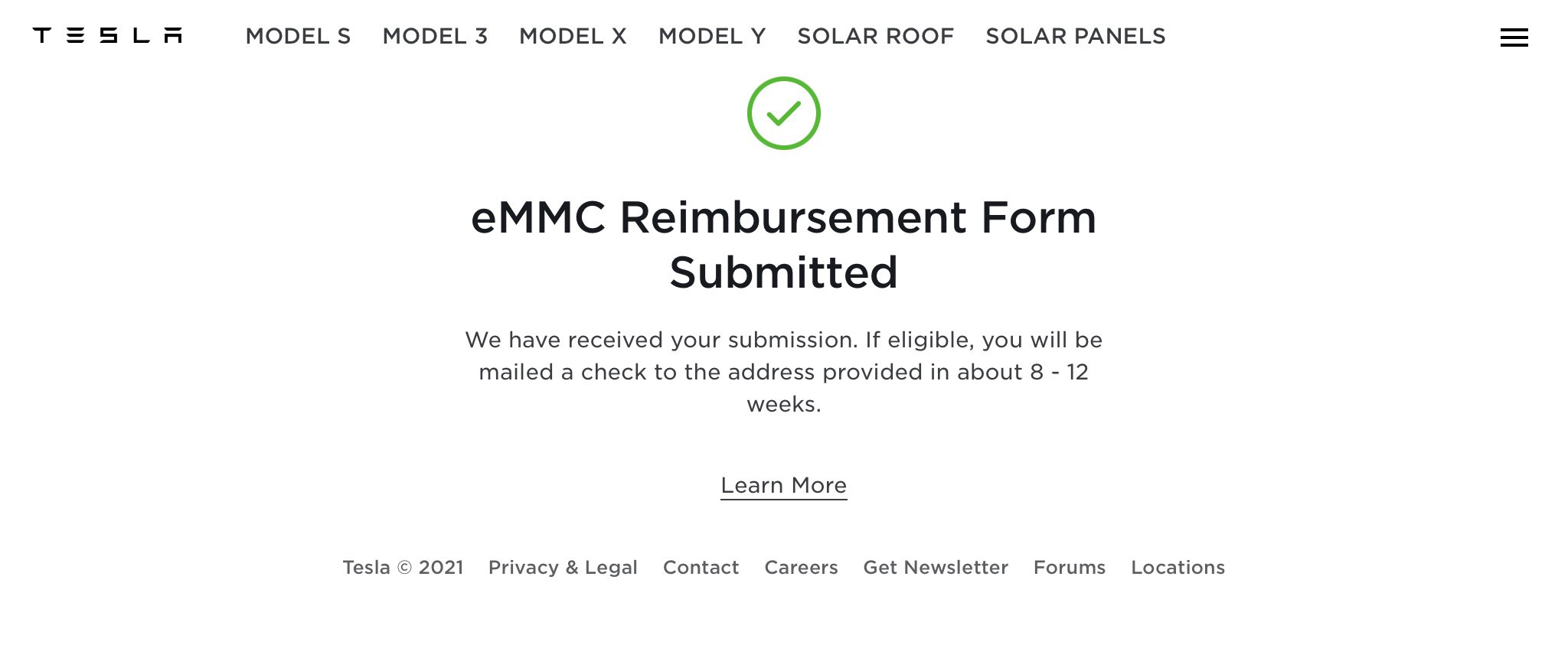 For more on who may be eligible and other information related to the reimbursement, you can visit Tesla's website.
h/t: @Model3Owners