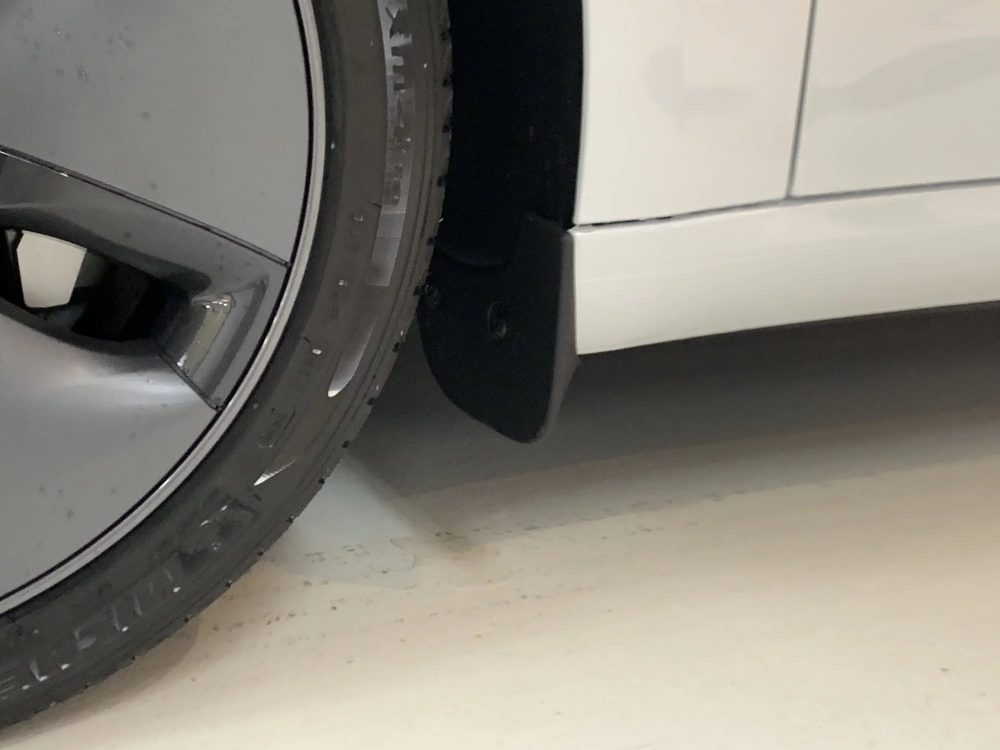 Back in November Tesla announced that a new 'All Weather Protection Kit' was coming for Canadian (except BC) Tesla owners free of charge. The kit includes two mud flaps for the front wheels, in either a short of long version.
Save with big discounts at your favourite Tesla accessories stores, like 10% off at Tesmanian, TesBros and Nikola Pro, plus many more. Coupon codes at DriveTeslaCanada.ca/deals.
Last week, Tesla began sending out emails to owners informing them the kits were available for pickup at their local Service Centers.
It didn't take long though for people to begin noticing what may be a design flaw in the mud flaps, where there was a large gap between the flap and the wheel well liner, potentially allowing mud, sand, dirt, and debris to collect between the mud flap and the vehicle. This could potentially lead to damaging the paint, which is exactly what the 'All Weather Protection Kit' is meant to prevent.
Andrew over at Cheap Guys and their EV's had their mud flaps installed by Tesla last week, and decided to take a look at what was behind them after driving just 410km in Stoney Creek, Ontario.
The results were quite the surprise. A significant amount of mud and dirt had collected behind the mud flaps in just 6 days of winter driving. The mud flaps are designed with a single drainage hole, but according to Andrew it was already plugged, allowing over 2cm of debris to build up. While looking behind the wheel liner, they also found a large amount of random debris had collected behind the wheel liner over the last 12 months of driving. While that was obviously accumulating prior to the mud flaps being installed, Model 3 owners might want to do the same check on their vehicles.
Get 10% off at Tesloid.ca or Tesloid.com with coupon code DTC10 at checkout. Quality Tesla accessories with FREE shipping across Canada and the US.
We still recommend an aftermarket option, as they are for all 4 wheels, and are available for relatively cheap. We recommend this set from Amazon for just $28.99.
Have you installed the 'All Weather Protection Kit' and noticed similar results? Let us know in the comments below.