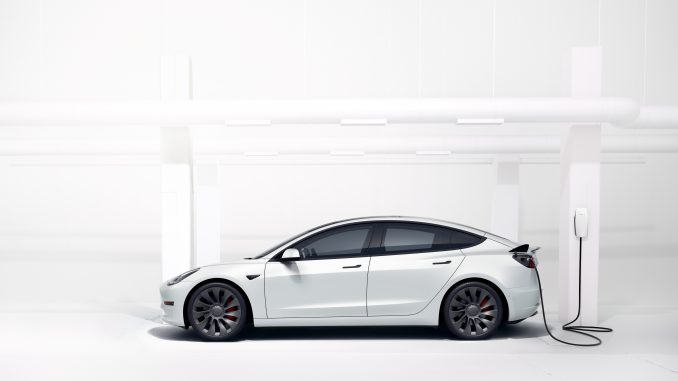 Tesla has raised the price of the Model 3 in several European countries on Wednesday, two days after they increased prices across their entire lineup of vehicles in North America.
At the same time, delivery wait times for the electric sedan have grown to more than one year depending on the configuration.
Price Changes
In Germany, the Model 3 Long Range is now €2,000 more expensive than it was before, starting at €56,990 (~$79,600 CAD).
The Performance variant saw a larger €3,000 increase, now starting at €61,990 (~$86,600 CAD).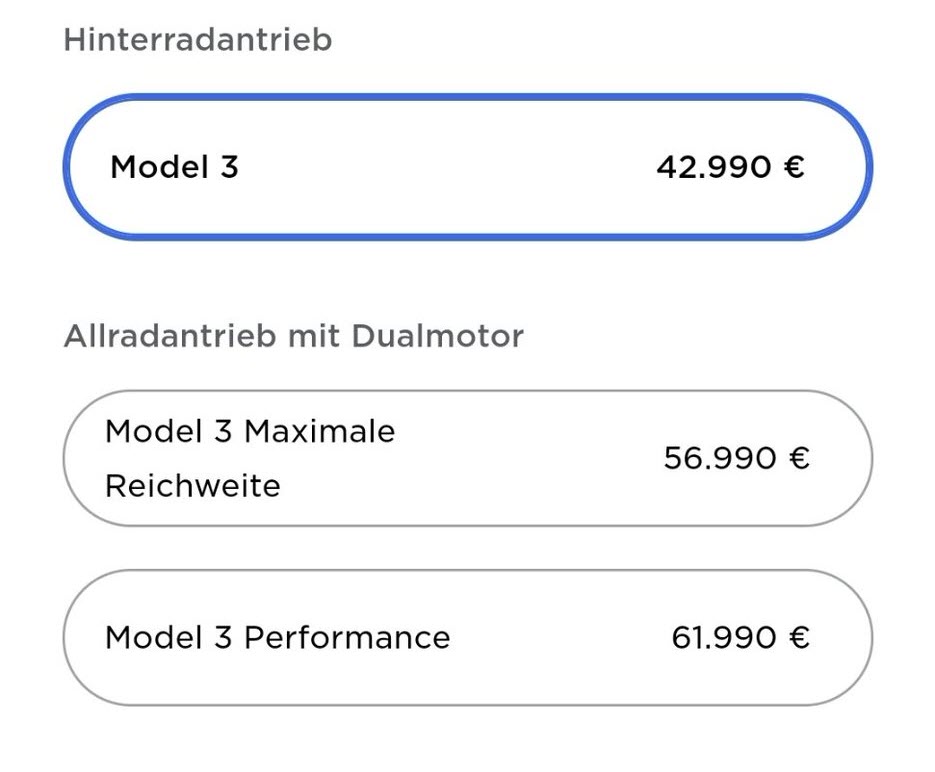 Combined with last week's price increases, the LR is now €5,000 (~$7,000 CAD) more expensive, while buyers of the Performance will have to shell out €6,000 (~$8,300 CAD) more.
Interestingly, this makes the Model 3 Long Range the same price as the Model Y Long Range in Germany. However, the Model 3 still works out to being €1,000 cheaper due to additional incentives available for the electric sedan. (h/t: @tesla_adri)
In Austria, the changes applied to all Model 3 variants, with each one seeing an equal CHF 3,000 (~$4,000 CAD) price increase.
Spanish customers also saw a price increase across all three variants, with the RWD and Long Range increasing €3,000 (~$4,100 CAD), and the Performance increasing by €2,000 (~$2,800 CAD). (h/t: Davide F)
The price increases come at a time when Tesla is seeing demand for their vehicles increase exponentially due to rapidly rising gas prices in many parts of the world.
Delivery Wait Times
Current wait times for many configurations of the Model 3 in Europe are now more than one year.
Customers buying a stock Model 3 RWD in Germany will have to wait until May 2023 to receive their car. (h/t: @danielbayerlein)
Even adding one optional upgrade, which usually cuts the wait time considerably, only reduces it to February 2023.
Adding two upgrades gives you the shortest wait time, but it is still 8 months away in November 2022.