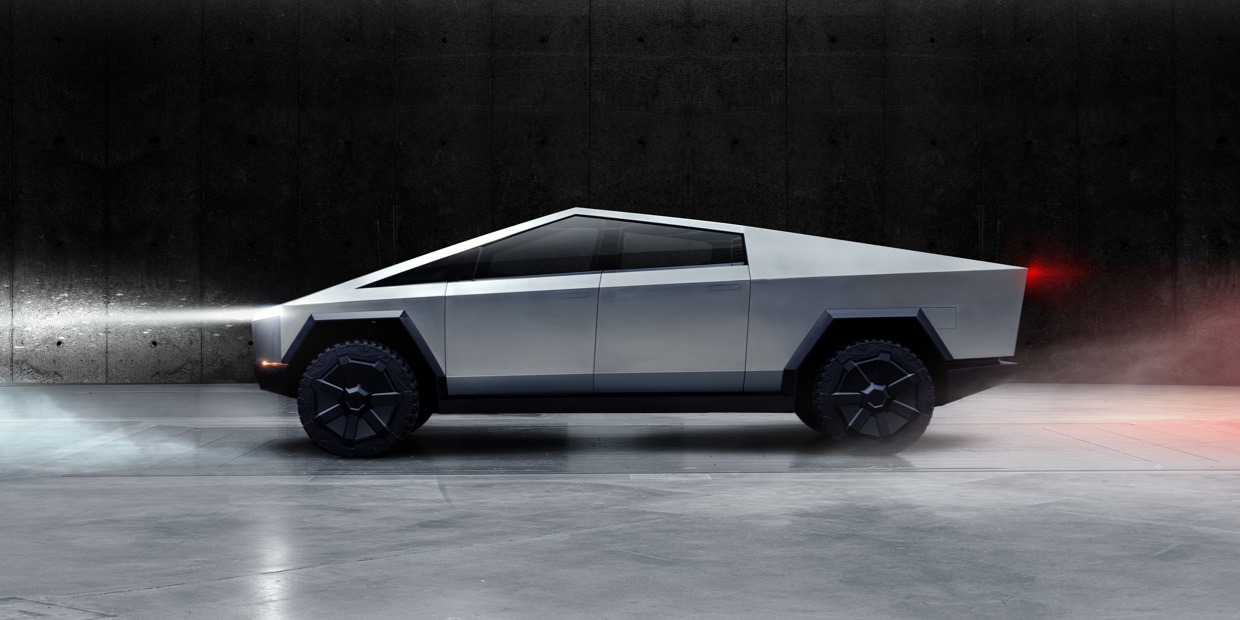 Earlier this week we told you about the new details that emerged about the Tesla Cybertruck after Elon Musk discussed them on Twitter.
Among the changes was on overall reduction in size and a lower window sill height. Now a Tesla fan has taken that information and created a render to show what the Cybertruck may look like when it rolls off the production line.
New vs old Cybertruck design: pic.twitter.com/x3Xkw9C1zD

— Alwin (@Alwinart) April 16, 2020
At first glance, the new Cybertruck on top doesn't look that different from the original at the bottom of the image. But look closer and you'll begin to notice the changes.
The most obvious is the new 'peak' of the truck, which has been shifted towards the center, as described by Musk.
The other big change is the overall 3% reduction in size. While it's difficult to put this into perspective against a dark background, the truck bed (called the Vault on the Cybertruck) combined with the more centered peak is significantly shorter as a result compared to the original.
There will no doubt be more changes to the Cybertruck before it lands in the hands of the first customers, but what do you think of this fan render?
Do you prefer the original, or the new look?