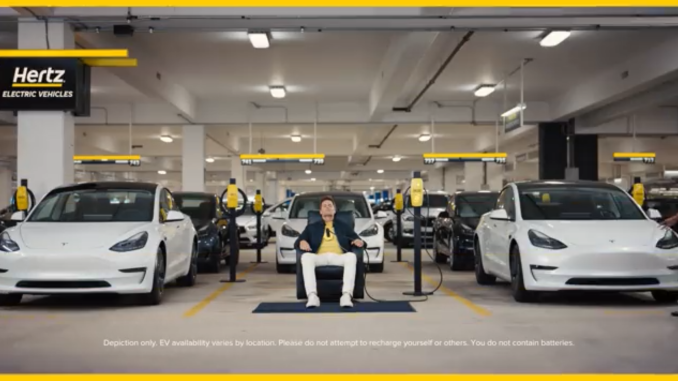 With their new Tesla deal in motion, the first Model 3s are starting to make their ways into to the hands of Hertz customers.
In preparation for the onslaught of customers interested in renting the electric vehicles (EVs), Hertz has started installing chargers in some of their rental lots.
One of those lots is at the Fort Myers International Airport. According to a recent permit, Hertz is building Tesla chargers for the new vehicles at this location.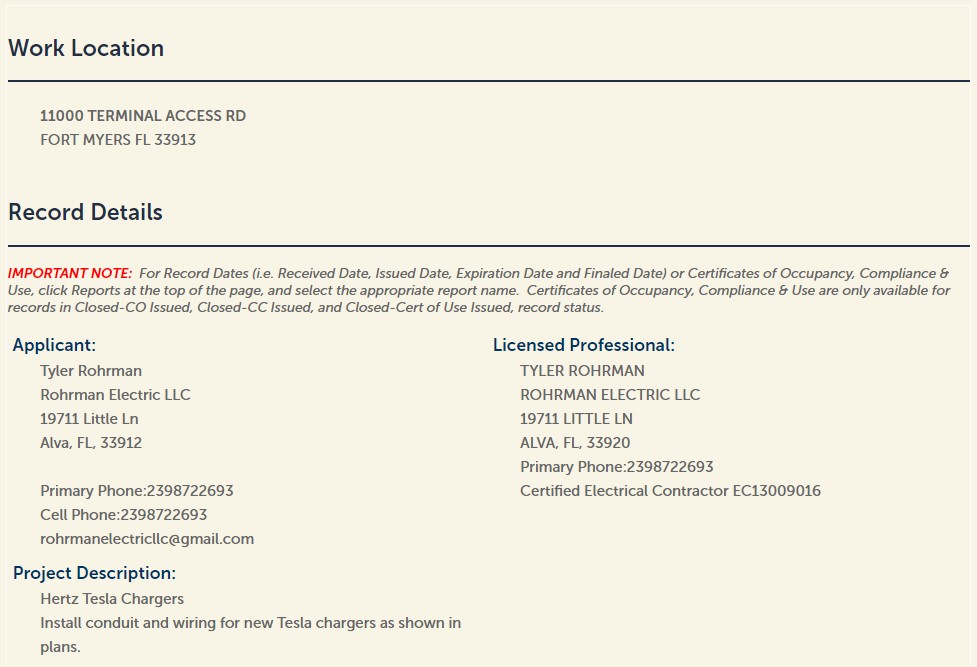 The permit was issued last week, so work might already be underway. With a valuation of $50,000, it seems like the installation could be either for a few Superchargers or a large set of Destination chargers.
If they are Superchargers, customers will be able to plug in for free as part of a special deal where Hertz will cover the cost of Supercharging until January 31, 2022.
Hertz made headlines in October after announcing a plan to purchase 100,000 Model 3s as part of a plan to electrify their global rental fleet.
There have so far been reports of Tesla rentals already taking place in Kansas City, Missouri earlier this week.
Just met Trent, the first @tesla rental customer from @Hertz in Kansas City, MO, @KCStar @KCTV5 @VisitKC @KCTeslaClub His name is Trent! Welcome to the Universe Trent! @elonmusk @Uber pic.twitter.com/AyCKhf4HyX

— SaltyTesla (@SaltyTesla) December 13, 2021
Dennis Cinelli, vice president of Mobility at Uber, has also taken one of the Hertz Model 3s out for a shift on the ride-hailing network.
Got out to drive @Uber in a @Hertz Tesla today. Really excited to experience our new partnership first hand. I think drivers will love it too! pic.twitter.com/7LWYj1IrjH

— Dennis K Cinelli (@DennisKCinelli) December 14, 2021