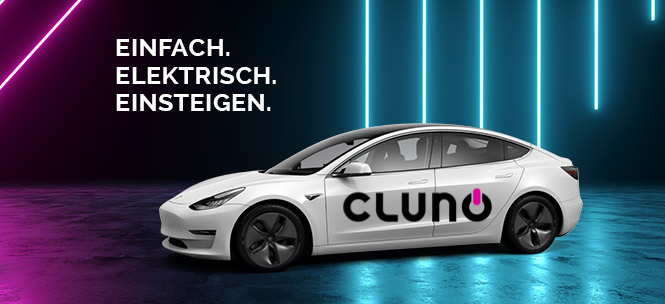 The number of high-mileage services that are incorporating Tesla's into their fleet of vehicles is continuing to increase, as Cluno, a car subscription service based in Germany has added a Long Range (LR) Tesla Model 3 to its service.
Save with big discounts at your favourite Tesla accessories stores, like 10% off at Tesmanian, TesBros and Nikola Pro, plus many more. Coupon codes at DriveTeslaCanada.ca/deals.
Cluno's service allows people to subscribe to a car for an all-inclusive monthly fee on either a month-to-month basis, or for terms up to 6 months long. That makes it attractive to those people who don't want an alternative to expensive car ownership, or a more restrictive lease.
The Tesla Model 3 will be available for €1,299 ($1,887 CAD) per month, allowing the subscriber to rack up as many as 1,250km per month. The monthly fee includes everything like insurance, maintenance, and summer and winter tires.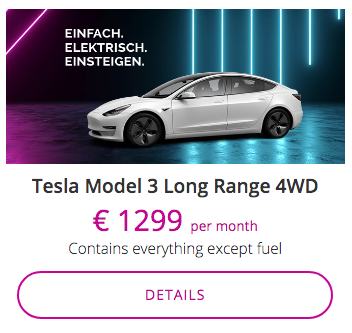 The LR Model 3 starts at €54,090 in German, which according to Tesla's website will work out to estimated payments of €599 per month. That certainly makes Cluno's rate seem excessive, but for those people that want the convenience of having a car without the long term commitment, they are willing to pay a premium.
Get 10% off at Tesloid.ca or Tesloid.com with coupon code DTC10 at checkout. Quality Tesla accessories with FREE shipping across Canada and the US.
h/t [Teslarati]