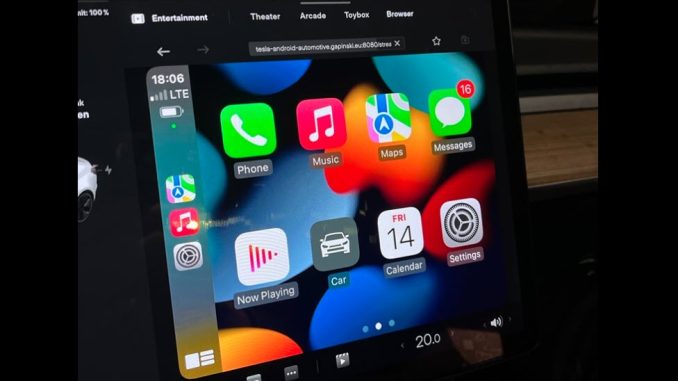 One of the most highly requested features from Tesla owners is the addition of Apple CarPlay.
Although their source code has hinted at Apple Music one day being added, there has still been no indication the full-fledged Apple CarPlay is coming to a Tesla any time soon.
Not wanting to wait around, developer Michał Gapiński took matter into his own hands and created this working version of CarPlay in his Model 3.
According to Gapiński, who hails from Poland, he was able to get it working by using a Rasberry Pi 4 with a custom Android based firmware.
His version of CarPlay works through the car's browser, giving him all the functionality of an integrated solution that even works while he's driving.
https://twitter.com/mikegapinski/status/1482037953534832641
He can even use the scroll wheels on the steering wheel to control the functions.
Steering wheel controls + current state of #teslaCarPlay on video. Next step is to improve Wi-Fi connection, the stream is 2x smoother when viewed on my laptop pic.twitter.com/0wFFUQQPkx

— Michał Gapiński (@mikegapinski) January 14, 2022
Gapiński says his version of CarPlay works on any Model 3 and Model Y.
He doesn't plan to keep it for himself as he intends to finetune the software and release the code publicly later this year so anyone can add it to their car.
Would you add this Apple CarPlay workaround to your Tesla? Let us know in the comments below.