Our friends at Tesmanian have kicked off their Black Friday sale, giving you the chance for big savings on all their products.
Buy any product at their store, and save 25% off with the discount code BLACKFRIDAY25.
Click here to browse their store now and save!
The deal is especially good if you're in the market for their popular Tesla Model Y all-weather floor mats. Originally priced at $319.96 USD, they are currently on sale for $258.99, but use the coupon code and that brings the price down to just $194.25 USD.
The full set includes coverage for the front driver and passenger, rear passengers, frunk, trunk, and not to be left out, the sub trunk. You can also buy all pieces individually.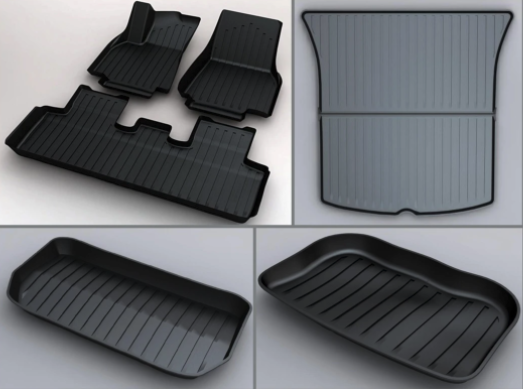 Affiliate Disclosure: This post contains affiliate links, which allows us to continue to deliver great Tesla & EV news. Thank you for your support.
Buying a Tesla and like our content? Click here to order & earn referral credits to redeem for Supercharger credits, merchandise, accessories, and even software upgrades.