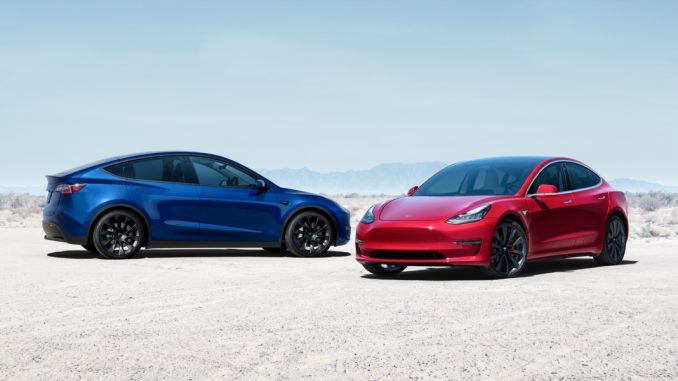 New figures show that Tesla continues to dominate electric vehicle (EV) sales in Norway, continuing a trend that saw them become the best-selling car brand last year.
The figures also show that internal combustion engine (ICE) cars sales are quickly fading to zero in the Nordic country.
Data published by the Norwegian Information Council for Road Traffic (OFV) shows the Model Y and Model 3 were the top selling cars in March.
The Model Y came in first accumulating 3,305 sales, followed by the Model 3 with 1,696 sales, giving the two EVs a combined market share of 30.8%.
Rounding out the top three was the VW ID.3, which registered 1,111 sales for a 6.8% market share for the month.
You might notice that the top 10 list above is all-electric. Out of the top 20 selling cars in Norway, only one was powered by fossil fuels – the Toyota RAV4, and it came in near the bottom in 19th place.
The low sales for the RAV4 were indicative of the entire internal combustion engine (ICE) market in Norway.
Petrol and diesel cars made up just 6.2% of the market combined from January to March.
On the flip side, EVs accounted for 82.9% of all car sales in Norway in the first three months of the year. That is a massive jump from the same quarter last year when EV market share was "just" 52.8%.
These figures show Norway will reach their goal of phasing out ICE car sales well before their goal of 2025.
Norway on track to phase out new gas car sales in just 7 months – nearly 3 years ahead of what was already the world's most ambitious target