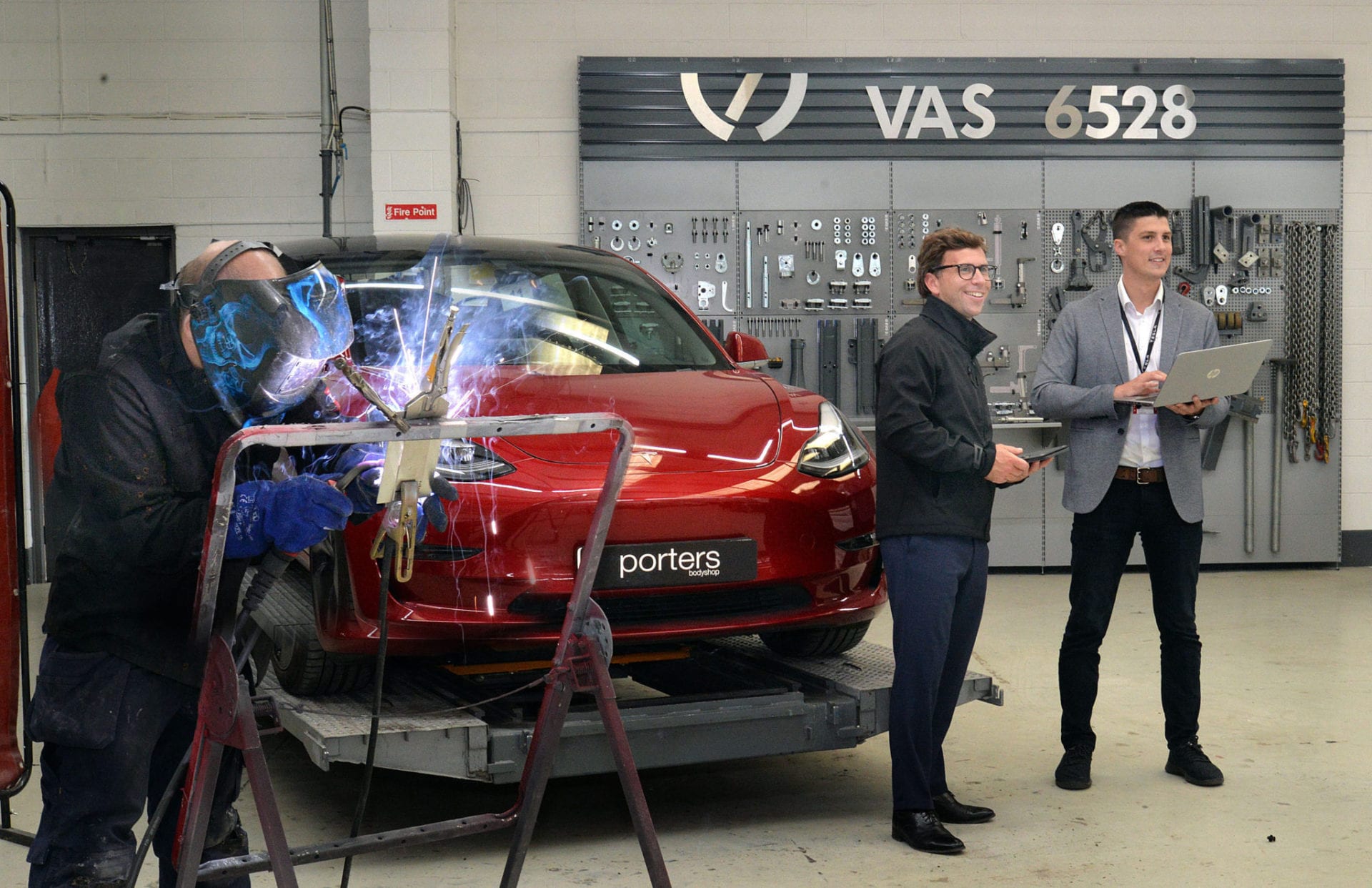 Tesla's expansion into Europe took another step forward as it opened a pop-up shop and selected a Tesla-approved repair center in Northern Ireland.
Save with big discounts at your favourite Tesla accessories stores, like 10% off at Tesmanian, TesBros and Nikola Pro, plus many more. Coupon codes at DriveTeslaCanada.ca/deals.
The automaker already has a number of service centers in nearby Britain, and another in Dublin, but this will be the first for customers in Northern Ireland.
The selected repair center is Porter's Bodyshop, considered to be the number one repair center in the country, with a 50-year history of repairing prominent brands like Mercedes Benz and Audi.
It is also the location of the pop-up shop, which acts as the delivery center for Northern Ireland until the official location opens soon in Belfast.
Representatives from Tesla were at Porter's recently to hand over the keys to the first four new Tesla owners.
Get 10% off at Tesloid.ca or Tesloid.com with coupon code DTC10 at checkout. Quality Tesla accessories with FREE shipping across Canada and the US.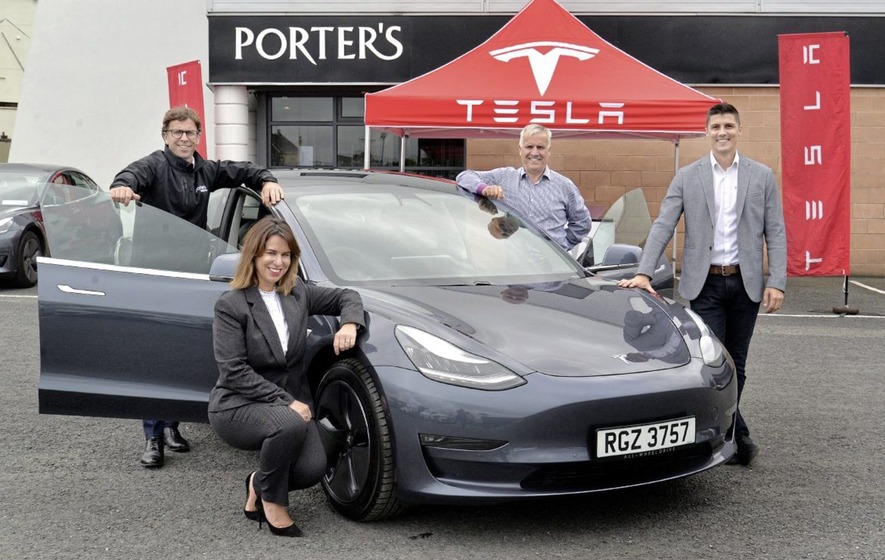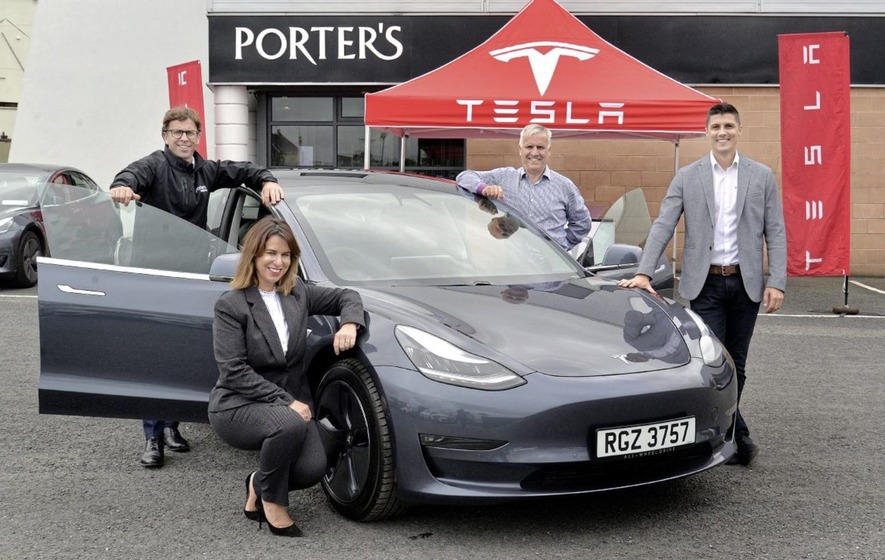 Andrew Reid, the first customer in Northern Ireland to take delivery of his Model 3, is already a firm believer that Tesla is the way of the future, and that electric vehicles are far superior than comparable internal combustion engine (ICE) cars.
"I'm totally sold on Tesla, their ethos and the technology. I'm moving from a C43 AMG Mercedes-Benz to a Model 3 Tesla for business and personal reasons, but let's just say that pound for pound there's no comparison and the Tesla wins hands down."
Featured image via BusinessFirst