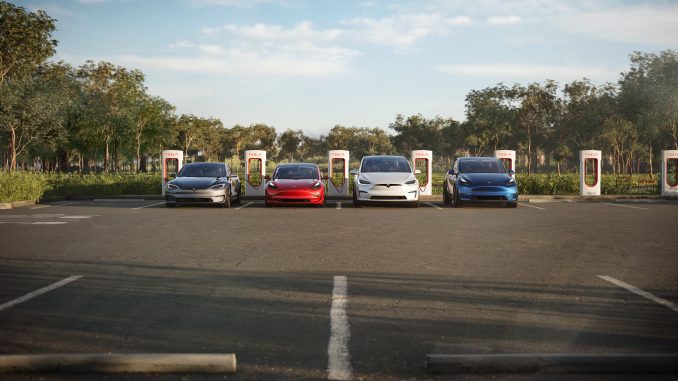 More Americans are buying electric vehicles (EVs) than ever before as they accounted for more than 5% of total car sales in the US in the first quarter of 2021.
Despite an increasing number of EVs from other automakers, Tesla is still the number one choice among consumers, and the competition isn't even close.
According to data from Kelley Blue Book (KBB), Tesla vehicles accounted for 75% of all EVs sold in the US from January to March 2022, an impressive accomplishment among a field of 32 different EVs.
Unsurprisingly the majority of those were the Model Y and Model 3, which by themselves made up 68% of the EV market in the US in first three months of the year.
Other automakers have a long way to go to catch up to Tesla. The second place Model 3 sold 46,707 units, while in a distant third was the Ford Mustang Mach-E with just 6,734 units in the same time period.
This is even though Ford recently stopped taking orders for all variants of the 2022 model year Mach-E.
Even though KBB notes that Tesla is facing increasing competition, they have actually been able to increase their lead in the EV segment.
In the first quarter of 2021 Tesla accounted for 70% of all EVs sold. As noted above that number increased to 75% in 2022.
Here are the top 10 best-selling EVs in the US in Q1 according to KBB:
Tesla Model Y
Tesla Model 3
Ford Mustang Mach-E
Tesla Model X
Hyundai Ioniq 5
Kia EV6
Tesla Model S
Nissan Leaf
Kia Niro
Audi e-Tron