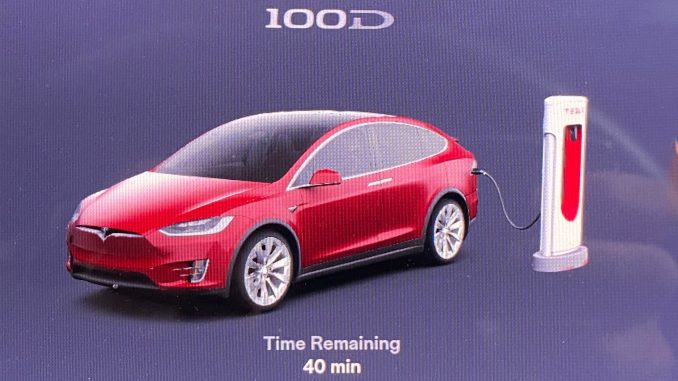 Tesla often includes hidden goodies in software updates that are not included in the release notes. Sometimes these can be minor updates, but other times they can be good "quality of life" improvements for owners.
In their latest 2022.24 series of software updates, Tesla has done just that and included a nice bonus for Model S and Model X owners in Europe.
According to multiple owners who have updated to the .24 software branch, their maximum Supercharging speeds have increased by as much as 30%.
Previously Model S/X owners could only achieve maximum charging speeds around 140kW with the CCS adapter.
Now that limit has been bumped up to above 180kW when using the adapter, as seen in this photo shared by ChrEgger on the TFF forums showing his Model X 100D Supercharging at 182kW.
This owner wasn't alone, as several others reported similar experiences after updating and plugging in to a Supercharger.
This is a bit of a change for Tesla, who has previously been found guilty in Norway of throttling charging speeds on older cars.
In that case Tesla was accused of intentionally lowering the charging speeds of their 2013-2015 Model S vehicles through an over-the-air (OTA) software update in 2019. Tesla said this was done to increase the car's longevity.
The court ruled that Tesla must pay each impacted owner NOK130,000 each. Tesla has appealed the ruling.
Tesla faced a similar case in the US, which was settled out of court with each impacted owner receiving $625.